Plant Mayo
Ready in: 15 to 30 mins
This vegan mayonnaise is super-easy to make, plus you can add lots of different flavours to it, such as herbs and spices, if you wish. This recipe makes a 250ml jar, and lasts for a good week in the fridge, too. You can save your chickpeas for hummus or any other recipe – they last about 3–4 days in the fridge. Recipe extracted from 7 Day Vegan Challenge by Bettina Campolucci Bordi (Hardie Grant, hardback & ebook). Photography: Nassima Rothacker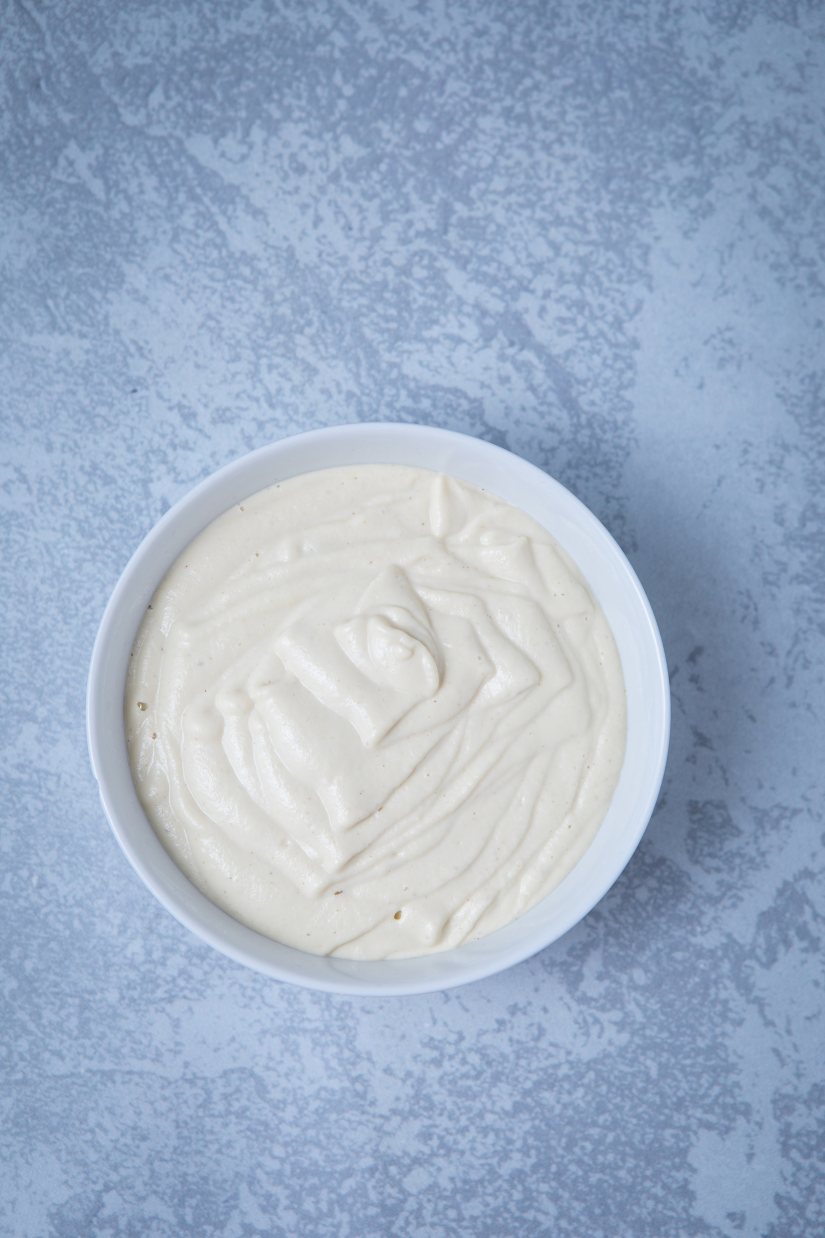 Ingredients:
3½ tbsp aquafaba (liquid from tinned chickpeas)
1 tbsp lemon juice
1 tsp apple cider vinegar
120ml organic rapeseed oil (organic is usually a lot yellower)
60ml olive oil
1 tsp Dijon mustard
a pinch of salt and freshly cracked black pepper
method:
Put the aquafaba, lemon juice and apple cider vinegar in a bowl and whisk with an electric whisk until combined.
Whisking continuously, gradually begin to add the rapeseed oil until the mixture emulsifies and starts coming together as a mayonnaise.
Continue whisking and slowly adding the olive oil until it's all incorporated. Season with mustard, salt and pepper to taste.
Print Recipe
www.bettinaskitchen.com/
Did you make this recipe?
Share your creations by tagging @livegreenandgood on Instagram with the hashtag #livegreenandgood