Penne with Eggplant and Ricotta Cheese
Serves: 4
Ready in: 30 to 60 mins
If you enjoy a good hearty pasta dish like us, then you'll love this easy recipe. Eggplant and tomatoes add texture whilst aged, salted ricotta and fresh basil are deliciously fragrant additions. Best of all, this dish requires minimal ingredients and can be made with items you probably already have at home!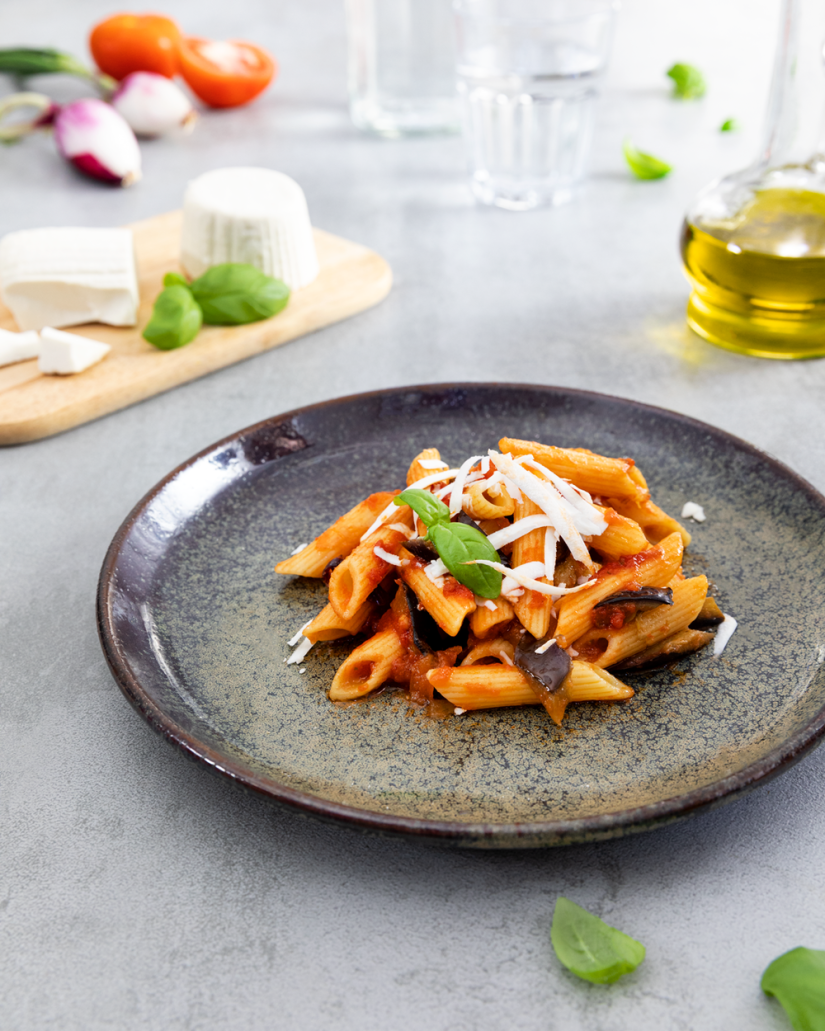 Ingredients:
350g Barilla® Penne Rigate
1 medium eggplant
80g ricotta salata (aged salted ricotta)
300ml tin crushed tomatoes
½ small onion
4 tbsp extra virgin olive oil
5 basil leaves
½ garlic clove
salt and pepper, to taste
oil for frying, as needed
method:
Dice the eggplant, season with a pinch of salt and set aside for about 20 minutes to purge any bitter juices.
Dredge the eggplant in flour, then heat enough oil in a pan over a high heat to completely cover the eggplant. Fry the eggplant until golden, remove from the oil with a slotted spoon and drain on paper towels.
Chop the onion and garlic. Heat some olive oil in a large pan over a medium heat, and sauté the onion and garlic. Add the eggplant, crushed tomato, salt and pepper, and cook for about 15 minutes.
Boil the pasta according to the packet instructions. Drain and toss with the prepared eggplant sauce.
Serve hot, garnished with fresh basil and grated ricotta.
Print Recipe
www.barilla.com/en-gb
Did you make this recipe?
Share your creations by tagging @livegreenandgood on Instagram with the hashtag #livegreenandgood