Pancakes with Rhubarb
Serves: 4
Ready in: 30 to 60 mins
A glut of rhubarb brings many delicious recipes to the table. Stewed rhubarb makes a great, juicy twist to pancakes. For an extra kick, add some finely chopped root ginger and serve as a breakfast treat or yummy dessert.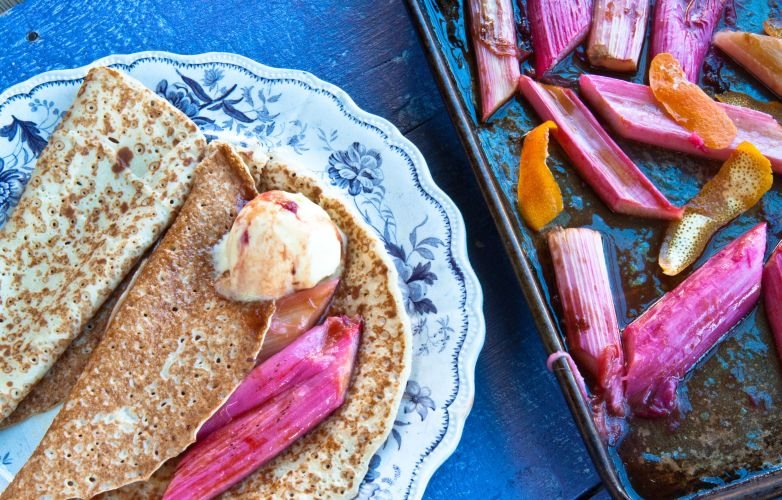 Ingredients:
1 free-range egg
1 tbsp flour
1 tsp sugar
pinch of salt
128ml milk
three rhubarb sticks
cornflour
method:
Mix the egg, flour, sugar and a pinch of salt. Slowly add the milk until the mixture is as thick as single cream.
Slice two inch pieces of rhubarb and roll in cornflour. Place on a baking tray and bake at 160C/325F/Gas 3 for 20 minutes.
Place the rhubarb slices on pancake and pour over the syrup from the baking tray.
Print Recipe
www.britisheggs.co.uk
Did you make this recipe?
Share your creations by tagging @livegreenandgood on Instagram with the hashtag #livegreenandgood