Organic Berry Fool
Serves: 2
Ready in: Under 15 Mins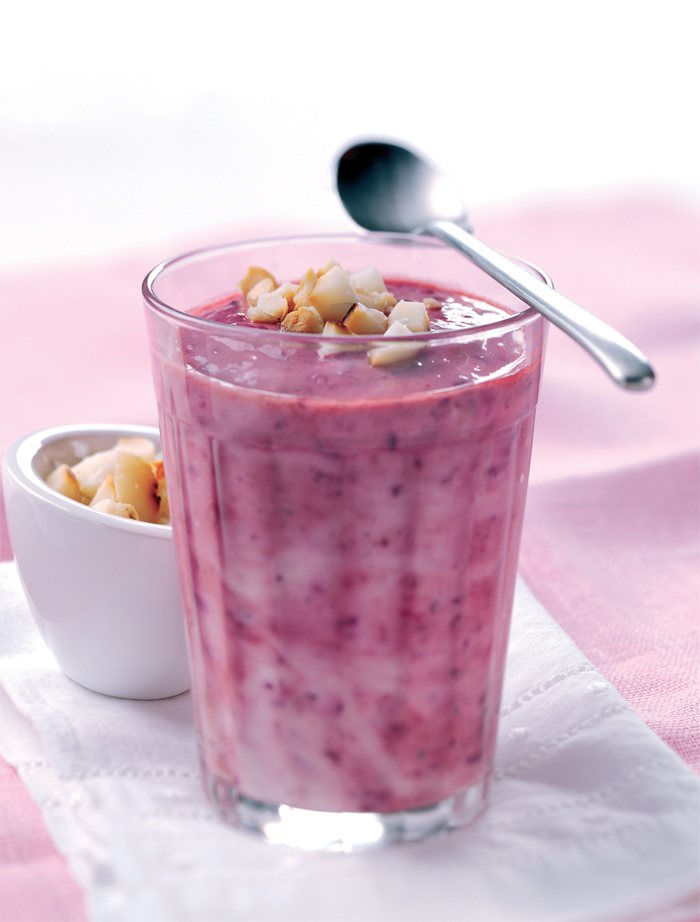 Ingredients:
250g frozen mixed berries left to defrost for 30 minutes
500ml Provamel Organic Plain Yofu (dairy-free soya alternative to yoghurt)
juice of 1 lime
a little icing sugar
2 tbsp macadamia nuts
method:
Place the berries and the yofu in a food processor, then add the lime juice and a little icing sugar to taste. Whiz until blended but still a little rippled.
Divide the mixture between four glasses, and place in the fridge for approximately one hour or until set.
Scatter the macadamia nuts onto a baking tray. Place under a preheated grill and toast for 3-5 minutes, shaking the tray every now and again for even toasting.
Serve the chilled fool with a sprinkling of toasted nuts for breakfast or as an unusual and healthy dessert.
Print Recipe
www.provamel.co.uk
Did you make this recipe?
Share your creations by tagging @livegreenandgood on Instagram with the hashtag #livegreenandgood