Deliciously Ella's Orange and Baobab Polenta Cake
Serves: 8
Eco Friendly Gluten Free‏ Vegan Friendly
Know your nutrients
This impressive dairy-free citrus cake, that was specially created for Sevenhills Wholefoods by Deliciously Ella, is not only light but also tastes delicious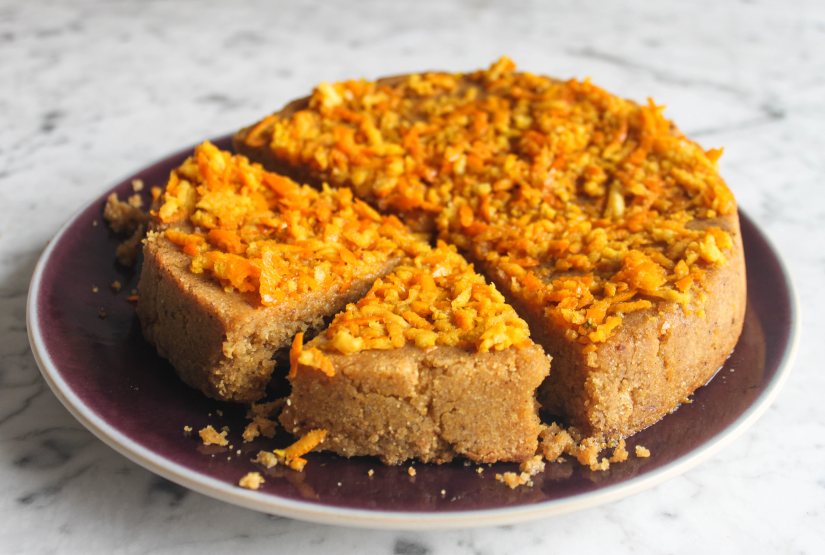 Ingredients:
For the cake:
4 ½ tbsp water
1 ½ tbsp milled flax seeds
180ml brown rice milk
1 ½ tsp apple cider vinegar
180ml maple syrup
1 ½ tsp vanilla powder
270g fine polenta
200g ground almonds
6 tsp arrowroot
pinch of salt
juice of 1½ oranges
zest of 1 orange
3 tbsp Sevenhills Wholefoods organic extra virgin raw coconut oil (melted)
6 tbsp Sevenhills Wholefoods organic raw baobab powder
For the drizzle:
zest 2 oranges
juice of 2 oranges
3 tbsp Sevenhills Wholefoods organic coconut sugar
method:
Start by preheating the oven to 175C/350F/Gas 4. Mix the water and flax seeds in a cup and leave to the side for 15 minutes until a gel forms. Then mix the brown rice milk with the apple cider vinegar.
In a large mixing bowl combine the maple syrup, vanilla powder, polenta, ground almonds, arrowroot, salt, orange juice, orange zest, coconut oil and baobab. Stir until all ingredients are thoroughly mixed then add in the milk and apple cider vinegar, and the flax seed/water gel.
Give the mixture another good stir before spooning into a silicon cake tin and baking for 35 minutes, until turning golden brown.
Print Recipe
www.sevenhillswholefoods.com/
Did you make this recipe?
Share your creations by tagging @livegreenandgood on Instagram with the hashtag #livegreenandgood