Meat-Free Pistachio Stuffing Balls
Serves: 6
Ready in: 15 to 30 mins
Your guests won't miss the meat with these delicious stuffing balls, made with Meatless Farm's meat-free sausages and pistachios. For a vegan version, simply replace the egg with maple syrup.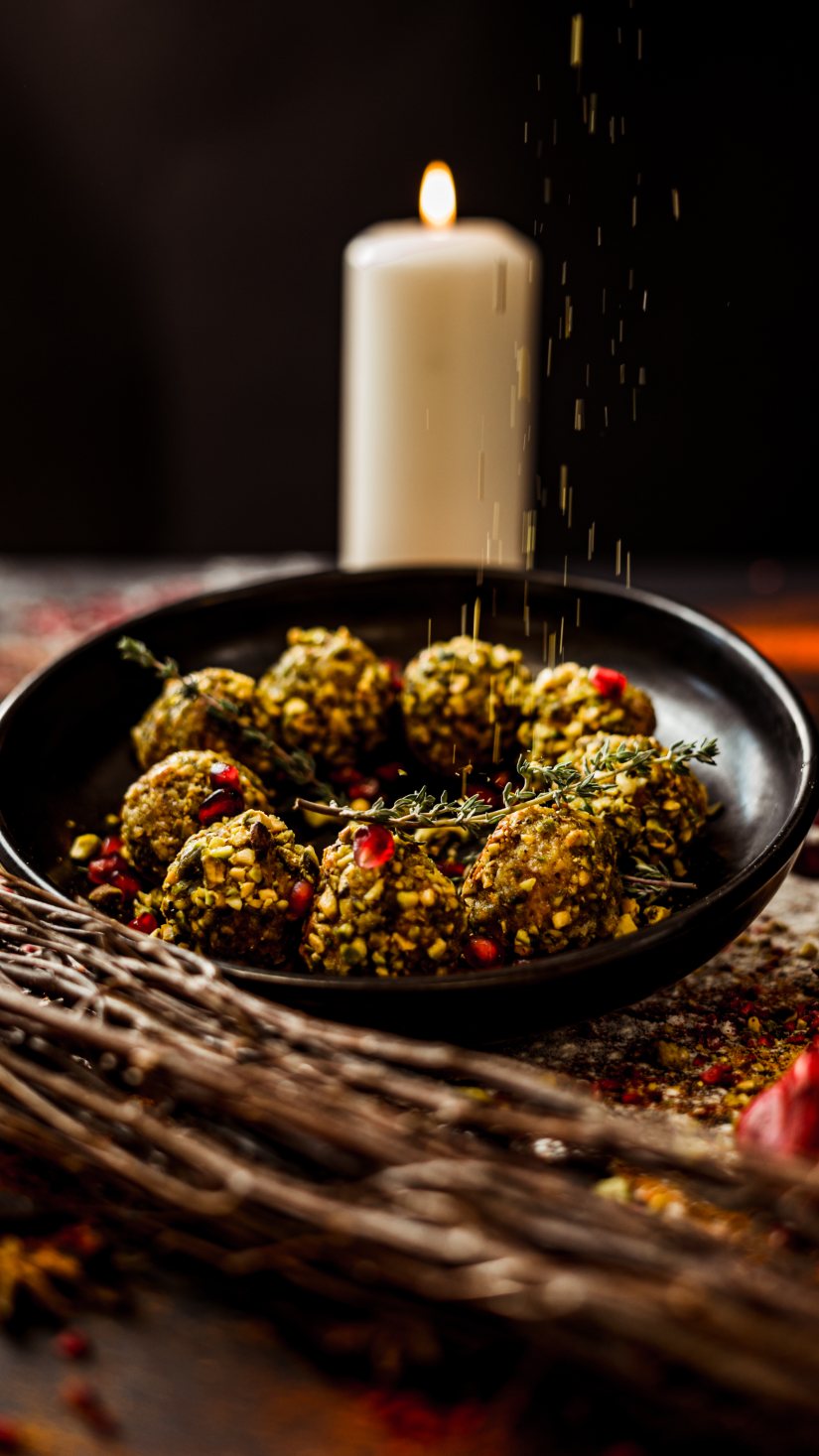 Ingredients:
1 x pack Meatless Farm meat-free sausages (or mince)
1 x pack de-shelled pistachio nuts, finely chopped (or crushed)
vegetable oil, for shallow frying
1 free-range egg, beaten (or maple syrup)
6 fresh sage leaves, finely chopped
1 garlic clove, finely minced
1 tbsp onion powder
a pinch of salt
white pepper
pomegranate seeds, to garnish
method:
Remove the sausages from the packaging and then also remove their skins. Place the meat into a bowl and mix in the garlic, sage, onion powder, salt and pepper and form the mixture into balls. Cover and leave in the fridge to chill.
Beat an egg into a bowl and then roll the balls in the egg. (Use maple syrup as a vegan alternative).
Finally, roll the balls in the pistachio nuts until covered all over.
In a high-sided pan, heat your vegetable oil to 180C/350F and carefully shallow-fry the balls, turning continuously for five minutes (depending on the size of the balls).
Serve sprinkled with pomegranate seeds and chopped pistachio.
Print Recipe
meatlessfarm.com/
Did you make this recipe?
Share your creations by tagging @livegreenandgood on Instagram with the hashtag #livegreenandgood