Love's Vegan Chocolate Pot
Treat your loved one this Valentine's Day to this indulgent vegan dessert!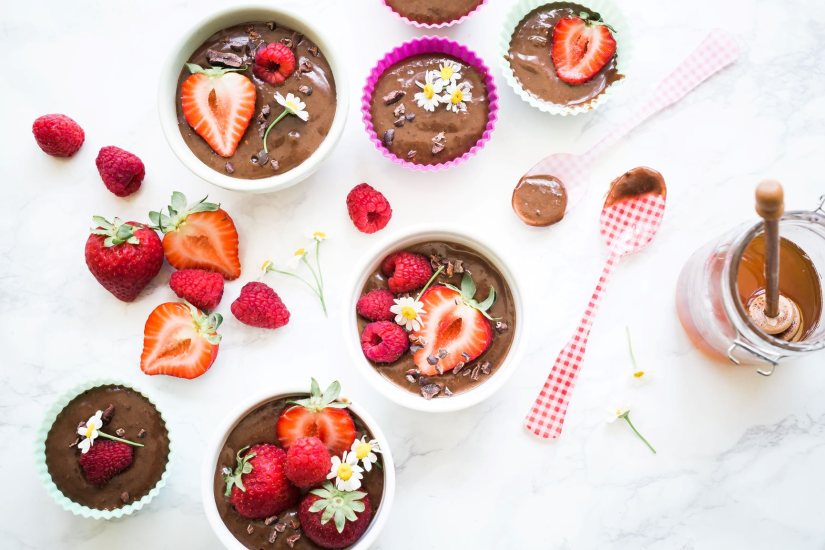 Ingredients:
220g dairy-free dark chocolate
700g silken tofu
140g maple syrup
1 lime, zest
1 tablespoon vanilla bean paste
1 large pinch of sea salt
method:
Melt the chocolate in a bowl over a low heat on the hob. Meanwhile, line a medium bowl and a clean tea towel. Add the tofu, bunch up the tea towel and squeeze out the excess moisture.
Add all ingredients to a blender or food processor and blend for 1-2 minutes, or until smooth. Now transfer the mixture into small pots or bowels then place them in the fridge for 15 minutes, or until serving.
Decorate with fresh fruit, go on, get creative!
Print Recipe
noshdetox.com/
Did you make this recipe?
Share your creations by tagging @livegreenandgood on Instagram with the hashtag #livegreenandgood