Jersey Royals Lyonnaise
Serves: 4
Ready in: 60 mins +
Cost Cutting Eco Friendly Gluten Free‏ Vegan Friendly
This delicious gratin is great for making the most of Jersey Royals when they're in season, and it's great for vegans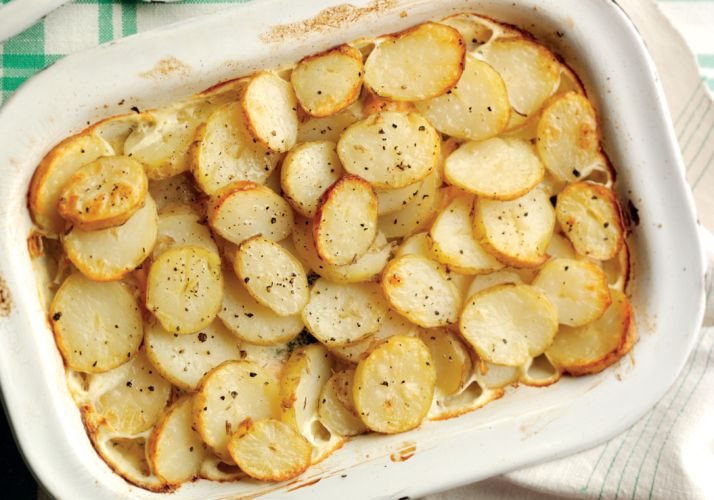 Ingredients:
1kg Jersey Royals, scrubbed
3 tbsp olive oil
2 garlic cloves, crushed
1 small onion, finely chopped
1 tbsp fresh rosemary, chopped
salt and freshly ground black pepper
method:
Preheat the oven to 190C/375F/Gas 5. Cook the Jersey Royals in lightly salted boiling water until just tender – about 15 minutes. Drain well, then slice when cool enough to handle.
Heat the olive oil in a frying pan and gently fry the garlic and onion until soft. Add the sliced potatoes and rosemary. Season with pepper and toss to coat.
Tip the potatoes into a roasting tin and bake in the oven for 20-25 minutes, until golden.
Print Recipe
www.jerseyroyals.co.uk
Did you make this recipe?
Share your creations by tagging @livegreenandgood on Instagram with the hashtag #livegreenandgood