Honeyed Lemonade with Mint
Serves: 4
Ready in: 30 to 60 mins
Cost Cutting Freezes Well Gluten Free‏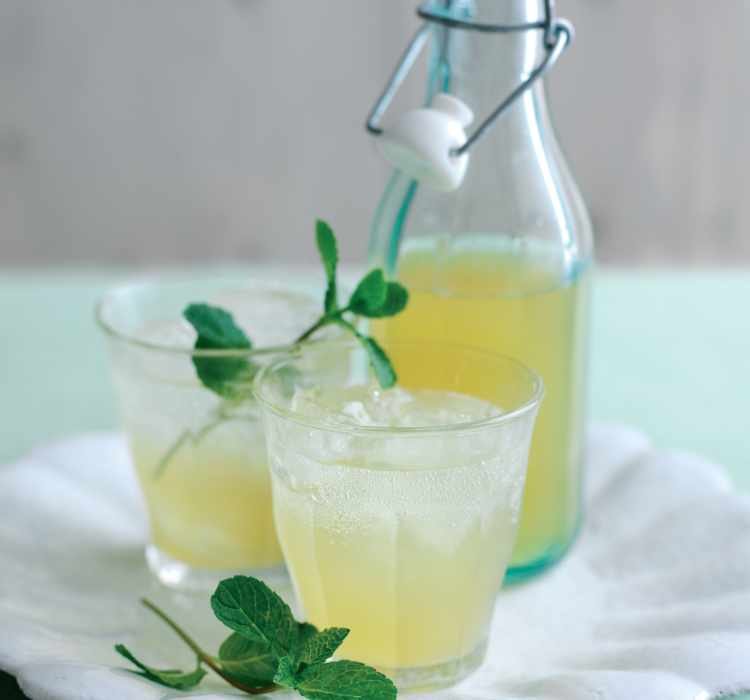 Ingredients:
3 large lemons
300ml water w4 tbsp Rowse Pure & Natural Set Honey
3 stems fresh mint, plus extra for serving
500ml sparkling or still water
method:
Pare the rind from the lemons with a swivel bladed vegetable peeler, taking off as little white pith as possible as this will make the lemonade bitter. Addthe pared strips to a saucepan with the water and honey. Cover and cook gently for 30 minutes.
Take the pan off the heat, stir in the three stems of fresh mint, recover and leave to cool. Transfer to a large jam jar, cover and chill overnight.
Squeeze the juice from the lemons, stir into the syrup then strain into a jug or bottle.
Dilute to taste with water and serve in ice-filled tumblers. Decorate with extra mint sprigs.
Print Recipe
www.rowsehoney.co.uk
Did you make this recipe?
Share your creations by tagging @livegreenandgood on Instagram with the hashtag #livegreenandgood