Homemade vegetable stock
Ready in: 60 mins +
Cost Cutting Freezes Well Vegan Friendly
Vegetable stock is readily available from supermarkets, although it can sometimes contain cow's milk products, artificial flavour enhancers and excess salt. Making your own vegetable stock is so easy, very cheap and means that you always have control of exactly what is in it! Freezing stock in 500ml quantities makes it ideal for adding to soups and casseroles. Recipe extracted from 5 Ingredient Vegan by Katy Beskow (Quadrille, Hardback & EBook)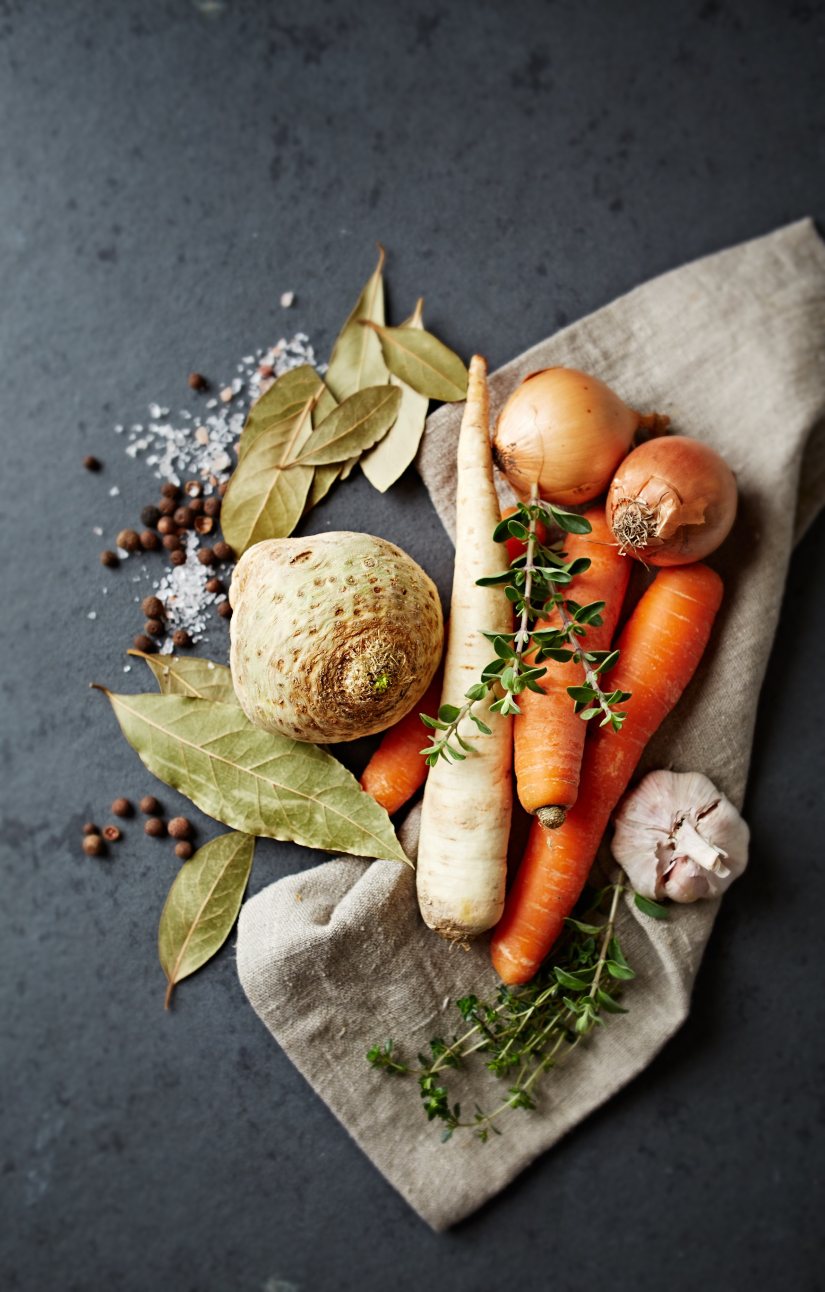 Ingredients:
4 celery sticks, roughly chopped
4 carrots, washed and roughly chopped
2 onions, halved
1 tbsp dried herbes de Provence
2 tsp black peppercorns
generous pinch of sea salt
method:
Add all of the ingredients to a large pan and cover with 2 litres cold water. Bring to the boil, then simmer over a low heat for 2 hours.
Remove from the heat and strain the stock into jugs or another large bowl, discarding the softened vegetables. If the stock is to be frozen, ladle or pour into clean containers and allow to cool fully before freezing.
Tips: Add in any extra vegetable peelings you have available, for additional flavour. I freeze all vegetable peelings (except potato) and simply add them into the pan. There's plenty of flavour in those skins that would otherwise end up in the bin!
Print Recipe
www.hardiegrant.com/uk/quadrille
Did you make this recipe?
Share your creations by tagging @livegreenandgood on Instagram with the hashtag #livegreenandgood