Green Pea Hummus Dip
Serves: 6
Ready in: Under 15 Mins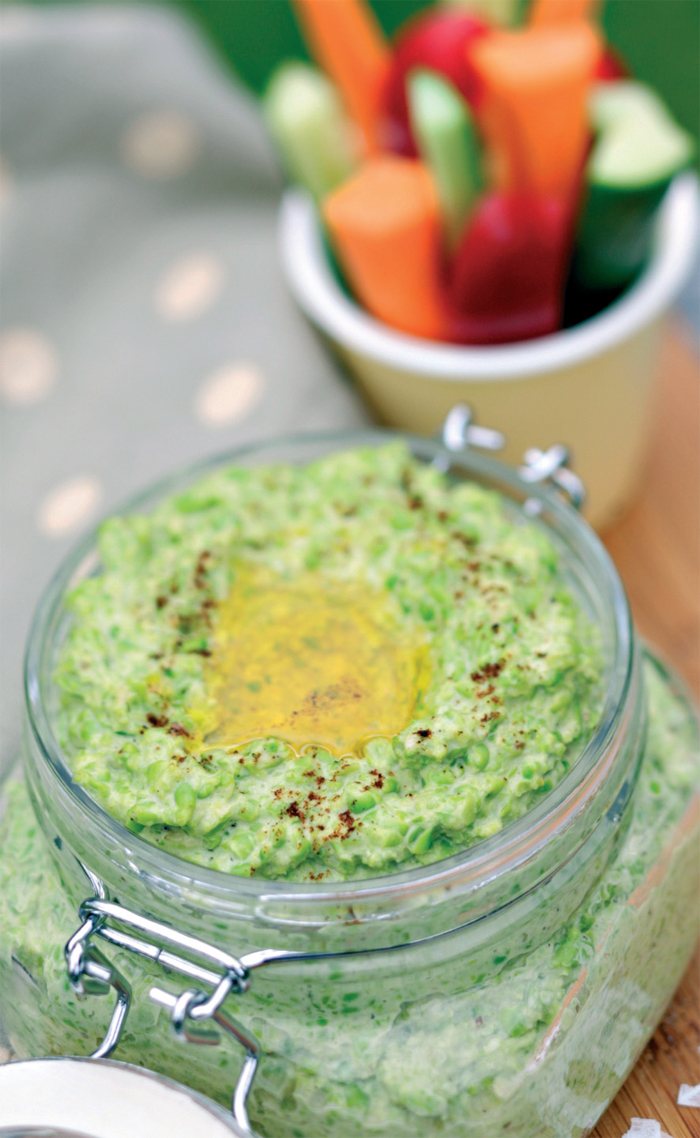 Ingredients:
500g frozen peas
3 garlic cloves, crushed
3 tbsp light tahini paste
juice of 1 large lemon (add more if preferred)
1 tsp ground cumin
1 tbsp olive oil
chilli powder
sea salt and black pepper
method:
Add the peas to a pan of boiling water and simmer for three minutes. Drain the peas and put in a food processor along with all the other ingredients; mix well until a paste is formed.
Season with sea salt and black pepper according to taste. Transfer the green pea hummus into a dipping bowl, form a small hole in the centre of the mixture and add 1 tbsp of olive oil and lightly dust with chilli powder. Serve with crudités, toasted pitta bread or tortillas. Easy peasy!
Print Recipe
www.peas.org
Did you make this recipe?
Share your creations by tagging @livegreenandgood on Instagram with the hashtag #livegreenandgood