Green Beans with Shallots and Cumin Seeds
Serves: 4
Ready in: 15 to 30 mins
Cost Cutting Eco Friendly Gluten Free‏ Quick Make Vegan Friendly
The shallots add flavour to the beans and are perfectly balanced by the cumin and chilli. This is a refreshing and light dish which is delicious with chapatis or toasted wholemeal pitta breads.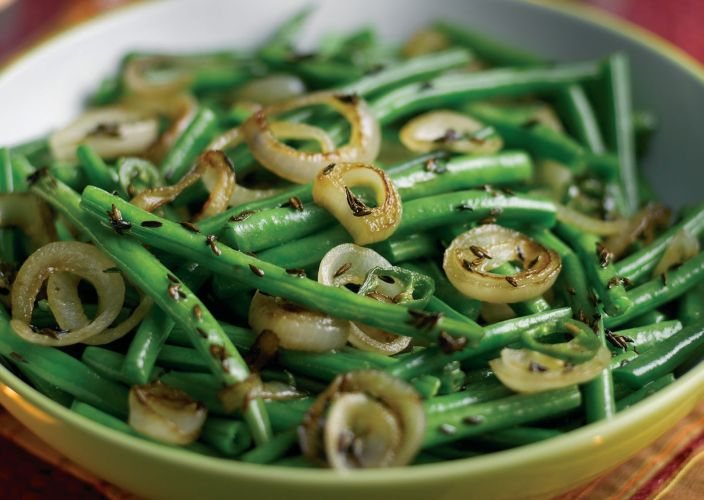 Ingredients:
2 tbsp sunflower oil
1/2 tsp cumin seeds
4-5 shallots, topped, tailed and cut into rings
2 green chillies, finely chopped with the seeds
400g green beans, topped and tailed
1/4 tsp salt
1 tsp lemon juice
method:
Heat the oil in a large frying pan over a medium heat. Add the cumin seeds and fry for 30 seconds or until they splutter. Watch carefully and stir constantly so that they do not burn.
Tip in the shallots and fry for two minutes until they are glazed. Add the green chillies and fry for a further two minutes. Tip in the green beans and the salt and sauté for five minutes. Sprinkle with the lemon juice and serve hot as an accompaniment.
Print Recipe
www.ukshallot.com
Did you make this recipe?
Share your creations by tagging @livegreenandgood on Instagram with the hashtag #livegreenandgood