Full English Breakfast
Serves: 2
Know your nutrients
Celebrate National Egg Week - 5th-11th October - by treating yourself to a full English, veggie-style!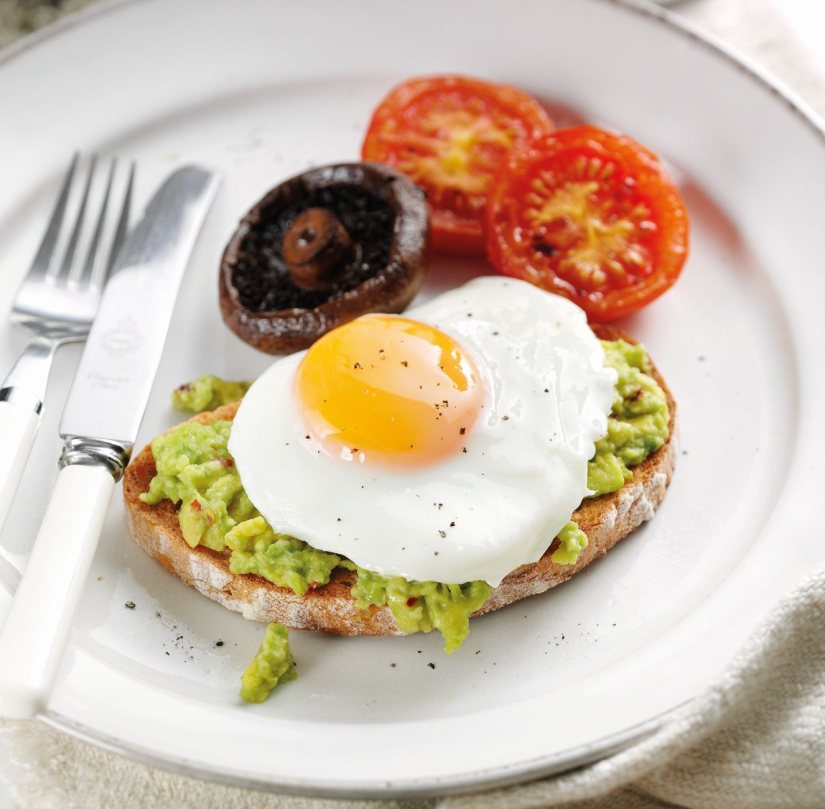 Ingredients:
2 British Lion free-range eggs
2 large open mushrooms
A little sunflower oil
2 tomatoes, halved
1 ripe avocado
A dash of Tabasco
A squeeze of lemon juice
Salt and freshly ground black pepper
2 slices sourdough bread
method:
Preheat the grill to high. Brush the mushrooms on all sides with the oil then place gill side up on the grill rack and season. Place the tomatoes cut side up alongside the mushrooms. Pop under the grill and cook for eight minutes. Keep warm.
Meanwhile, halve and stone the avocado and scoop the flesh into a bowl, mash with a fork then add Tabasco, lemon juice and seasoning to taste.
Heat a small, non-stick frying pan and add a little oil, then carefully crack in the eggs, one at a time. Cook over a medium heat until the white has set. Tilt the pan slightly, and then use a teaspoon to scoop the surplus hot oil over the top of the egg until the yolk is cooked to your liking.
Put the bread in a toaster or under the grill, and cook until golden brown on both sides. Spread the toast with the avocado, and place on two warm plates. Top with the egg and serve the mushrooms and tomatoes alongside.
Print Recipe
www.eggrecipes.com
Did you make this recipe?
Share your creations by tagging @livegreenandgood on Instagram with the hashtag #livegreenandgood