Fresh Beetroot and Pumpkin Seed Soup
Look at that colour! This jewel of a soup contains carrots, beetroot and Oatly Creamy Oat- a dairy free alternative to single cream.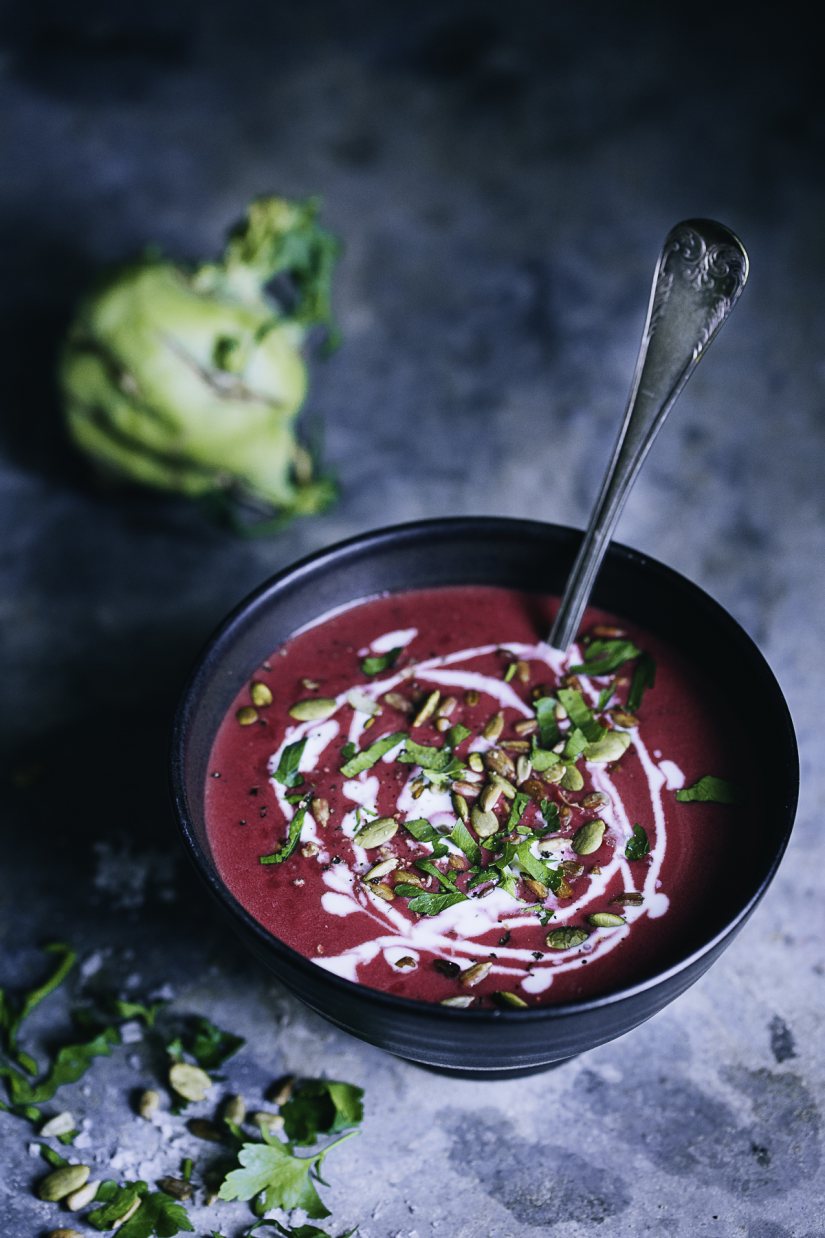 Ingredients:
800g beetroots
400g carrots
1 large onion
1 inch ginger
2 tbsp vegetable broth powder
1 litre water
1 tsp sriracha
1-2 tbsp grated horseradish
2-3 tbsp balsamic vinegar
3 tbsp finely chopped parsley
250ml Oatly Creamy Oat
salt and pepper
a handful of pumpkin and sunflower seeds
method:
Chop the onion and fry in a pan with the ginger until transparent. Peel the carrots and slice into 1cm thick pieces, along with the beetroot.
Add the broth powder to the onions and ginger. Stir, then pour in the water with the beetroot and carrots. Allow to boil until the vegetables soften, then add the sriracha, parsley and grated horseradish.
Ladle the mixture into a blender and blitz until smooth. Add the Creamy Oat and balsamic vinegar. Return to the pan and boil for 10-15 minutes. Season with salt and pepper to taste.
Sprinkle with the pumpkin and sunflower seeds, and a few sprigs of parsley. Drizzle some extra Creamy Oat over the top to serve.
Print Recipe
www.oatly.com/
Did you make this recipe?
Share your creations by tagging @livegreenandgood on Instagram with the hashtag #livegreenandgood