Florentines
Serves: 18
Ready in: 15 to 30 mins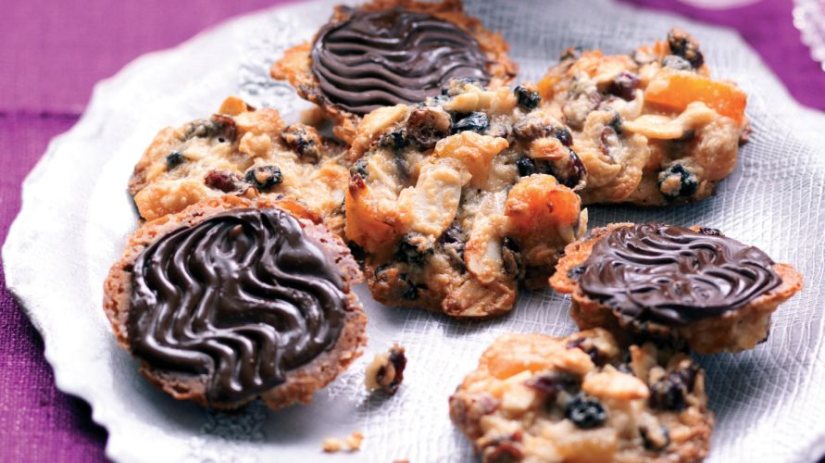 Ingredients:
25g butter
25g light brown soft sugar
100g Carnation Condensed Milk
2 tsp plain flour
150g mixed dried fruit and nuts (apricots, cranberries, blueberries, cherries, toasted flaked almonds, desiccated coconut etc)
85g dark chocolate
method:
Preheat the oven to 180C/350F/Gas 4 (reduce for fan ovens). Melt the butter and sugar in a nonstick saucepan stirring until combined.
Add the condensed milk and heat until just bubbling. Stir in the plain flour and mix until smooth. Stir in the dried fruit and nuts.
Place teaspoonfuls of the fruit and nut mixture onto parchment lined baking sheets and bake for about 12 minutes until turning golden brown at the edges. Leave to cool on the tray.
When cool, melt the chocolate in a Pyrex bowl over a pan of boiling water. Spread a small amount on the flat side of the Florentine, leave until nearly setting then drag a fork through the chocolate to make wavy lines.
Print Recipe
www.carnation.co.uk
Did you make this recipe?
Share your creations by tagging @livegreenandgood on Instagram with the hashtag #livegreenandgood