Rosie Birkett's Fiorentina Spinach and Egg Wrap
Serves: 2
Prepare yourself for a fast and delicious dinner!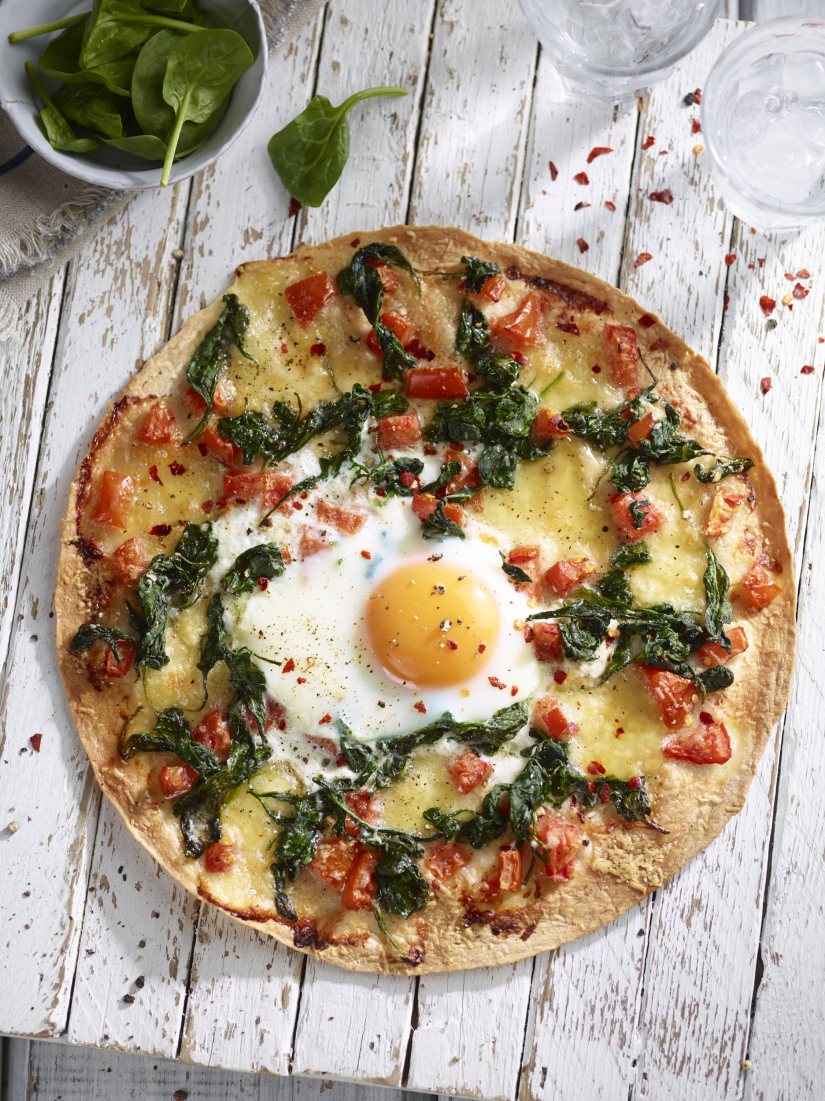 Ingredients:
1 small bag baby spinach
1 tomato, diced
5 small balls of mozzarella
10g vegetarian Parmesan-style, grated
2 tsp olive oil
salt and pepper
pinch of chilli flakes
1 free-range egg, cracked
1 Mission Deli Original wrap
method:
Preheat your oven to 200C/400F/Gas 6. Place the wrap on a lightly oiled baking tray.
Blanch the spinach by putting it in a colander and pouring boiling water over it, then squeeze out the excess water.
Top the wrap with the vegetarian Parmesan-style cheese, mozzarella, spinach and chopped tomato. Season with salt, pepper and chilli flakes and drizzle with olive oil.
Cook in the oven at 200C/400F/Gas 6 for 3 minutes, then remove, add the egg, return to oven and cook for 6 more mins, until the egg is cooked. Remove, slice and share.
Print Recipe
www.missiondeli.co.uk/
Did you make this recipe?
Share your creations by tagging @livegreenandgood on Instagram with the hashtag #livegreenandgood