Eggy Bread and Vegetable Cobbler
Serves: 4
Ready in: 30 to 60 mins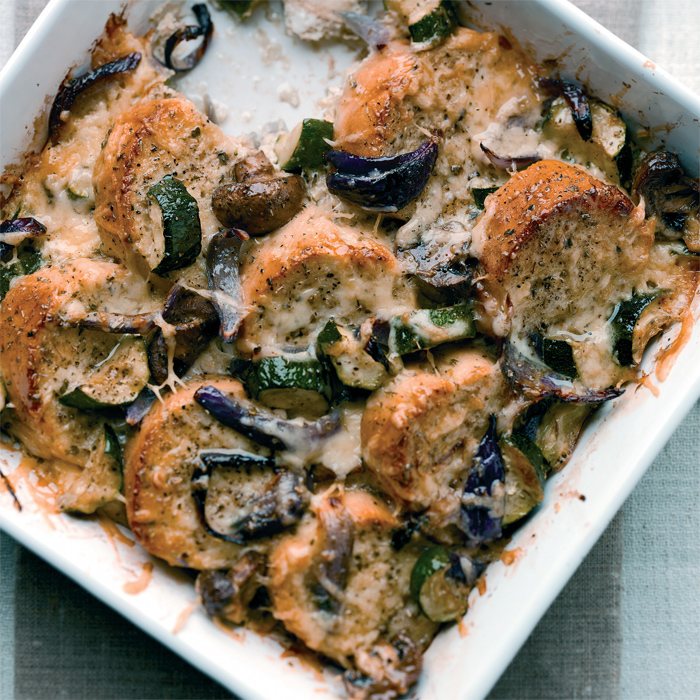 Ingredients:
1 red onion, cut into wedges
225g mushrooms, halved
2 medium courgettes, sliced
2 tbsp olive oil
1 garlic clove, crushed
8-10 slices baguette or French bread
6 large free-range British Lion eggs
3 tbsp milk
1 tsp dried mixed herbs
50g vegetarian Cheddar, grated
method:
Preheat oven to 220C/425F/Gas 6. Toss the onions, mushrooms and courgettes in oil, put in an ovenproof dish and roast for 20 mins. Stir in the garlic and set aside.
In a shallow dish, beat the eggs with the milk, herbs and seasoning. Add the bread, soak for a minute or two, then turn over and soak again. Use to top the vegetables and add remaining egg.
Sprinkle over the cheese and bake for a further 15-20 mins or until brown and crisp.
Print Recipe
www.eggrecipes.co.uk
Did you make this recipe?
Share your creations by tagging @livegreenandgood on Instagram with the hashtag #livegreenandgood