Dark Chocolate & Raspberry Brownies
Serves: 16
Ready in: 30 to 60 mins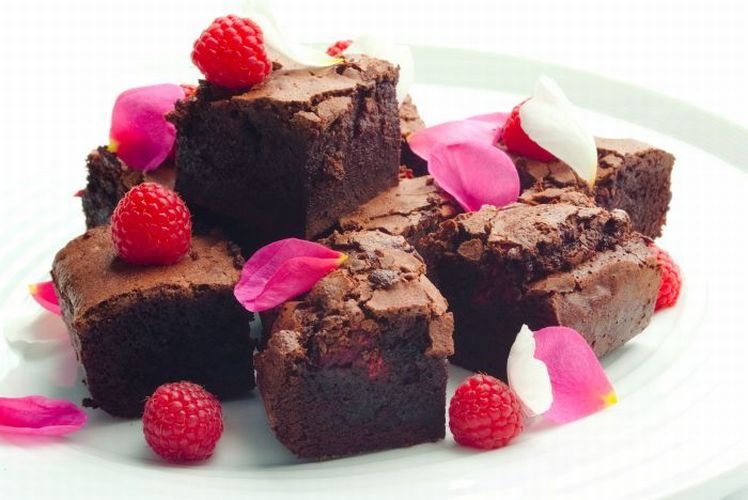 Ingredients:
300g dark chocolate, melted
240ml rapeseed oil
350g light muscovado sugar
4 free-range eggs
1 tsp vanilla essence
150g self raising flour
100g cocoa powder
125g chopped chocolate
125g hazelnuts, peeled, roasted and chopped
100g fresh raspberries
method:
Beat the oil, sugar and eggs together with the vanilla essence in a large mixing bowl.
Add the melted chocolate to the mixture and beat well until smooth.
Sift the cocoa powder and the flour and stir in. Add the chopped chocolate pieces and fold in.
Place into a lined baking tray, carefully place the raspberries into the chocolate mix, press in and bake at 180C/350F/Gas 4 for around 30 minutes, until firm and crusty outside with a soft, gooey centre.
Allow to cool then cut into squares.
Print Recipe
www.borderfields.co.uk
Did you make this recipe?
Share your creations by tagging @livegreenandgood on Instagram with the hashtag #livegreenandgood