Crunchy Sprout Salad with Pumpkin Seeds and Balsamic Vinegar
Serves: 4
Ready in: Under 15 Mins
Cost Cutting Eco Friendly Gluten Free‏ Quick Make Vegan Friendly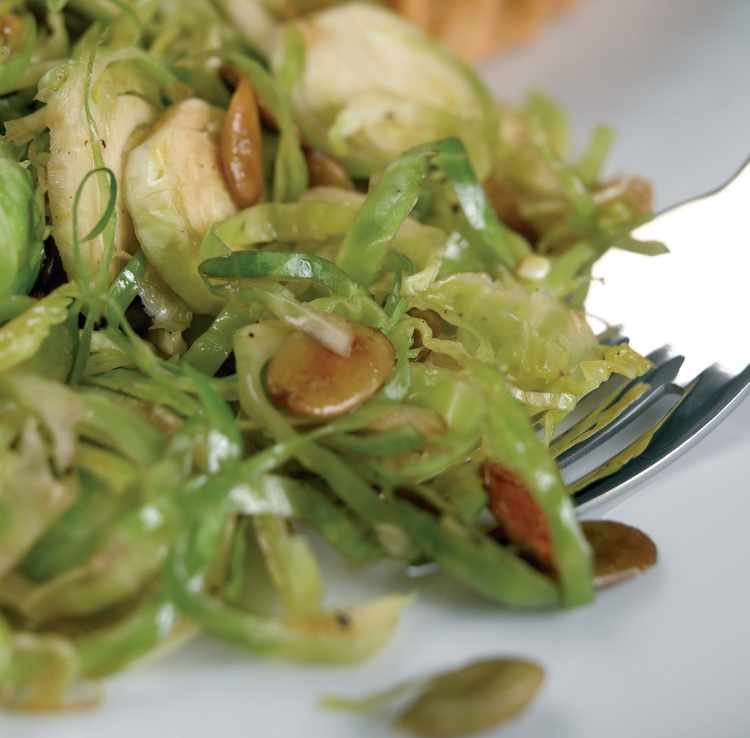 Ingredients:
450g Brussels sprouts
3 tbsp olive oil
1 tbsp balsamic vinegar
zest of 1 lemon
50g pumpkin seeds
method:
Finely shred the sprouts using a grater, knife or mandolin.
In a small bowl, combine the oil, balsamic vinegar and lemon juice. Season to taste.
Using a frying pan, toast the pumpkin seeds until browned. In a serving bowl, combine the shredded sprouts with the dressing and half the seeds, mixing well, then scatter over the remaining seeds.
Print Recipe
Did you make this recipe?
Share your creations by tagging @livegreenandgood on Instagram with the hashtag #livegreenandgood