Cheesy Muffins
Serves: 9
Ready in: 30 to 60 mins
Move over processed foods - these mood-boosting snacks are guaranteed to help you when the cravings hit!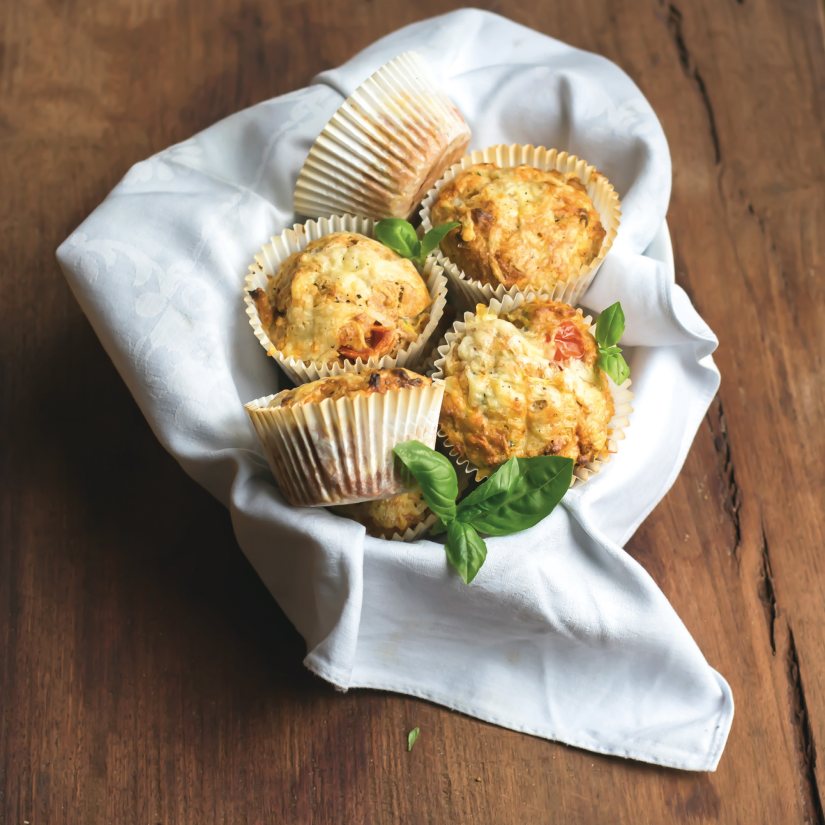 Ingredients:
200g wholemeal self-raising flour
100g courgette, grated and excess water removed
100g Cheddar cheese, grated, plus extra for sprinkling on top
100g cherry tomatoes, quartered
1 medium free-range egg, beaten
50ml olive oil
150ml milk (any kind)
1 tsp paprika
salt and pepper
method:
Preheat the oven to 200C/ 400F/Gas 6. Mix all the ingredients together in a large bowl until fully incorporated, and season with salt and pepper
Fill nine muffin cases with equal amounts of the mixture. Sprinkle some extra grated cheese on top of each one.
Place in the oven to bake for 15-20 minutes, until golden- brown and an inserted toothpick comes out clean.
Print Recipe
.headofzeus.com/home
Did you make this recipe?
Share your creations by tagging @livegreenandgood on Instagram with the hashtag #livegreenandgood