Chantenay Carrot, Chickpea, and Feta Salad in a Jar
Serves: 1
Cost Cutting Eco Friendly Gluten Free‏ Quick Make
The sliced carrots sit in the dressing and marinate; they also keep the dressing away from the more delicate ingredients, which don't fare so well soaking in dressing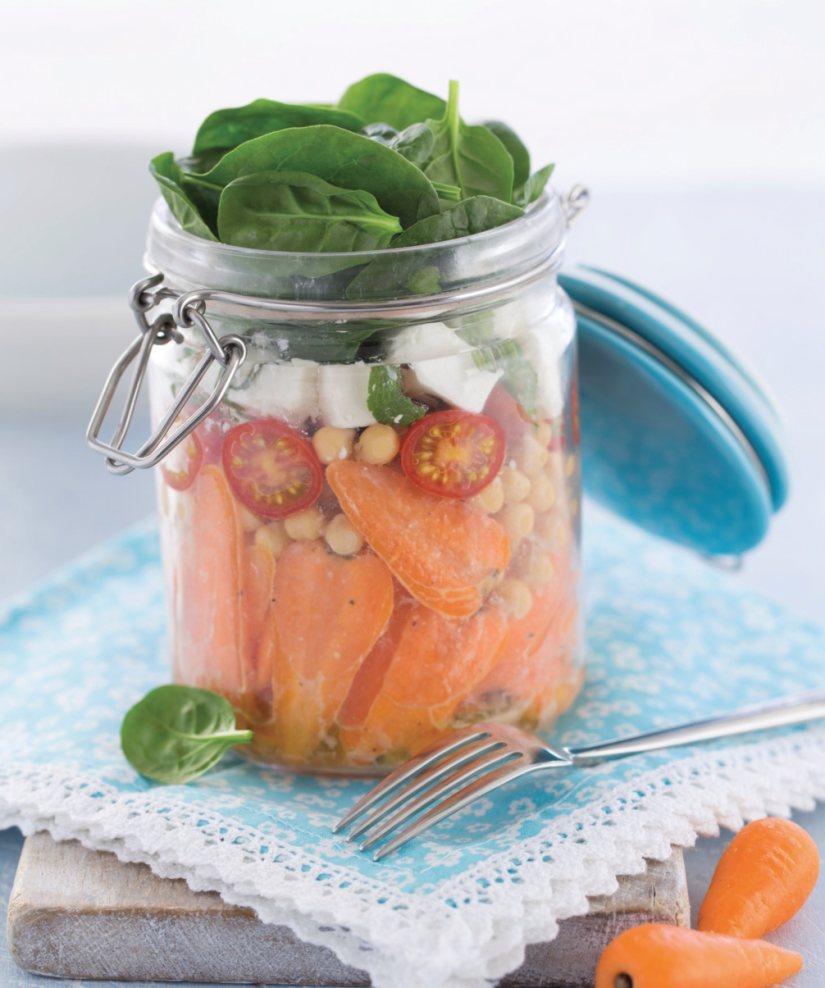 Ingredients:
For the dressing
1 small clove garlic, crushed
2 tbsp lemon juice
2 tsp tahini
1 tbsp olive oil
For the salad
125g Chantenay carrots, washed
100g canned chick peas, drained and rinsed
75g cherry tomatoes, halved
75g feta cheese, cubed
1 tbsp chopped mint
20g baby spinach
salt and pepper
method:
To make the dressing, put the garlic, lemon, tahini and olive oil in the jar, add plenty of ground black pepper and a little salt. Put on lid and shake well to mix together.
Use a sharp knife to vertically slice the carrots and place them in the base of the jar. Next, add a layer of chick peas, then cherry tomatoes.
Dice the feta cheese, sprinkle over the mint, then spoon the cheese into the jar. Finally, lay the spinach leaves on top,and seal the lid, pressing down lightly. Chill until required.
When you're ready, shake the jar well and that's it; delicious salad ready to eat!
Print Recipe
www.chantenay.co.uk
Did you make this recipe?
Share your creations by tagging @livegreenandgood on Instagram with the hashtag #livegreenandgood