Bean and Pesto Salad
Serves: 2
Ready in: Under 15 Mins
Cost Cutting Eco Friendly Gluten Free‏ Quick Make Vegan Friendly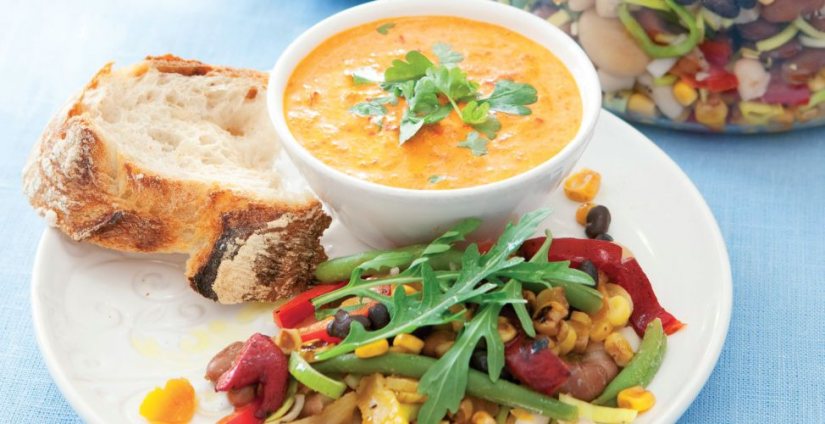 Ingredients:
400g can mixed beans
198g can sweetcorn, drained weight
4 spring onions, trimmed
1 large grilled pepper (from a jar)
1 handful chopped fresh coriander, mint or
flat leaf parsley leaves
salt flakes and freshly ground black pepper to taste
rocket and fresh, vegan Mediterranean style bread, to serve (optional)

[hd]For the red pesto sauce[/hd]
100ml Oatly Organic Alternative to Cream
4-5 tbsp vegan red pesto (preferably roasted pepper)
salt and freshly ground black pepper, to taste
method:
Rinse the beans and drain well, tip into a bowl, add the drained sweetcorn.
Chop the spring onions into rounds and cut the pepper into strips. Add to the bowl, sprinkle in your chosen herbs and toss the bean salad together, seasoning to taste.
Divide between serving plates. Garnish with the rocket if using.
Mix the Oatly Organic Cream with the red pepper pesto, season and serve the salad with the sauce drizzled over.
Print Recipe
www.oatly.com
Did you make this recipe?
Share your creations by tagging @livegreenandgood on Instagram with the hashtag #livegreenandgood