Barbecued Summer Vegetables with Pomegranate Dressing
Serves: 4
Ready in: 15 to 30 mins
Eco Friendly Gluten Free‏ Quick Make Vegan Friendly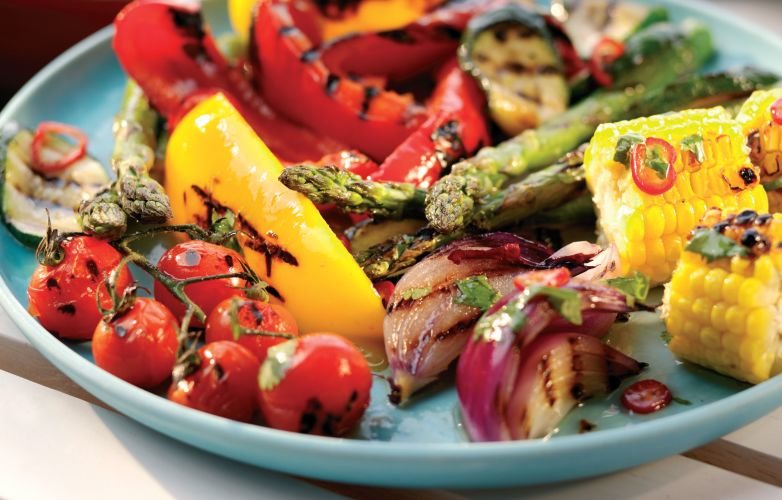 Ingredients:
1 red pepper, quartered
1 yellow pepper, quartered
200g cherry tomatoes on the vine, divided into bunches
1 courgette, cut into thick strips
150g asparagus, trimmed
1 red onion, cut into wedges
2 sweetcorn cobs, cut into chunks
2 tbsp Bottlegreen Pomegranate and Elderflower Cordial
4 tbsp olive oil
juice of 1/2 lime
1 large red chilli, deseeded and finely chopped
handful coriander, finely chopped
method:
Mix together the cordial, olive oil and lime juice. Add the chopped chilli and coriander.
Barbecue the mixed prepared vegetables (in a barbecue basket if your grill bars are wide apart) and serve drizzled in the dressing. This makes an excellent side dish.
Print Recipe
www.bottlegreen.co.uk
Did you make this recipe?
Share your creations by tagging @livegreenandgood on Instagram with the hashtag #livegreenandgood