Baked Schnitzels with Lemon and Thyme
Serves: 4
Ready in: 15 to 30 mins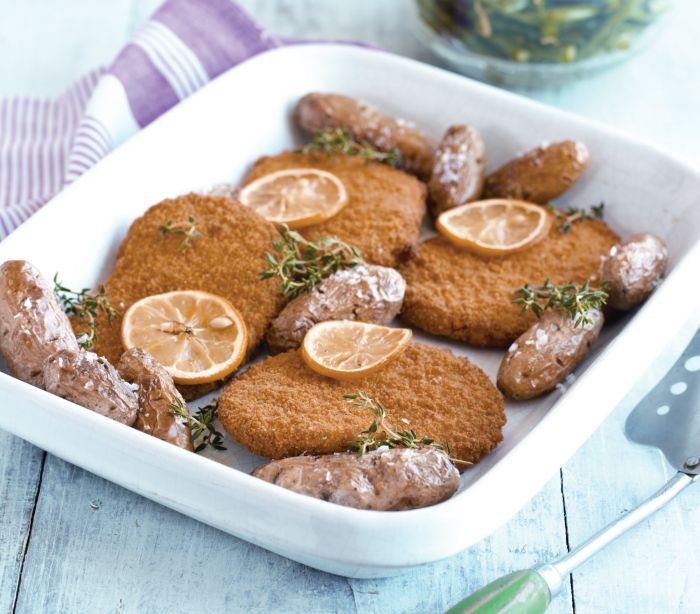 Ingredients:
1 packet Tivall Schnitzels
450g baby new potatoes or Anya potatoes
1 tbsp olive oil
1/2 tsp Maldon sea salt
1 lemon, sliced
bunch fresh thyme

method:
Preheat the oven to 180C/350F/Gas 5. Place the Schnitzels in a shallow ovenproof dish or tray.
Put the potatoes in a bowl with the olive oil and gently toss to lightly coat the potatoes in the olive oil.
Add the potatoes to the dish with the schnitzels, lightly sprinkle them with the salt and season generously with freshly ground black pepper. Arrange the lemon slices in the dish and bake in the oven for 20 minutes until the potatoes and schnitzels are golden and cooked.
Serve scattered with the thyme and accompanied by a fresh green vegetable medley.
Print Recipe
Did you make this recipe?
Share your creations by tagging @livegreenandgood on Instagram with the hashtag #livegreenandgood