Aubergine Hot Dogs
Serves: 4
Ready in: 30 to 60 mins
These vegan hot dogs are perfect for any plant-based barbecue! Recipe extracted from Vegan BBQ, published by Grub Street, paperback £14.99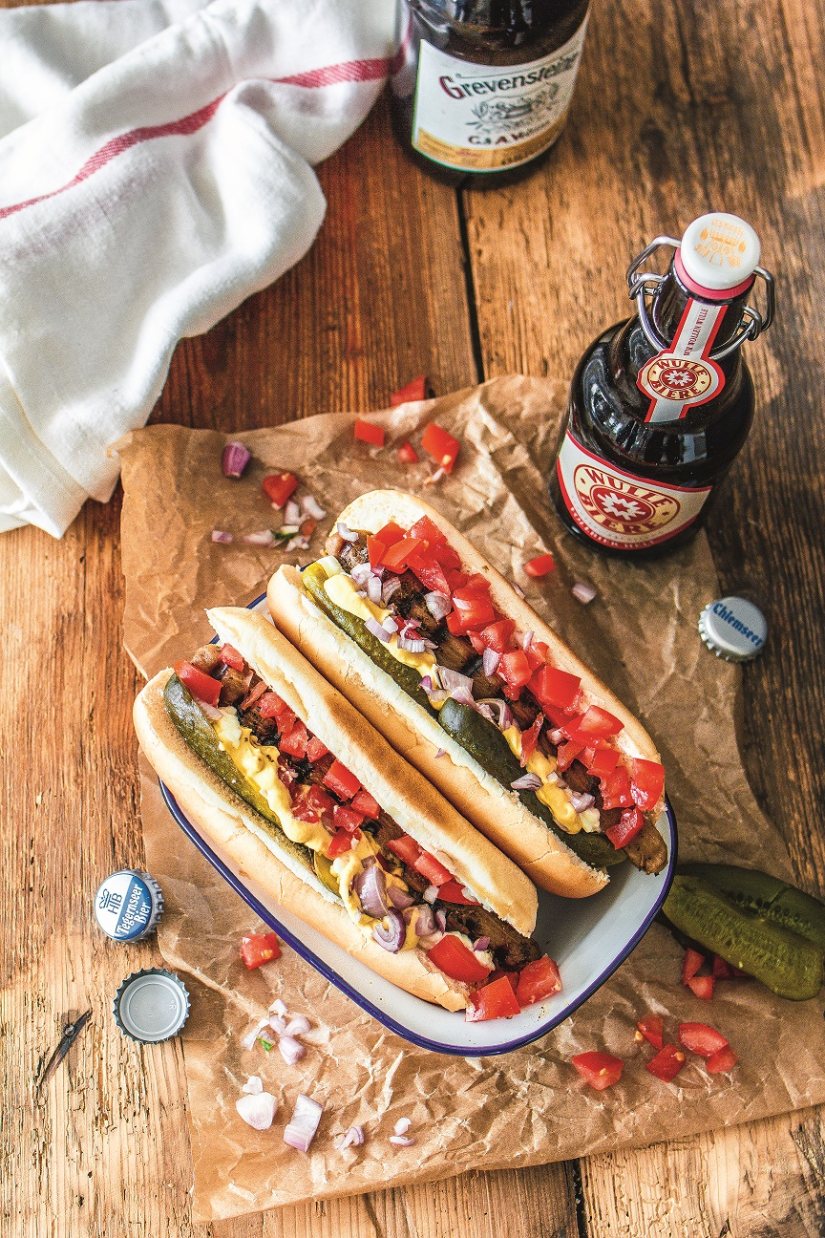 Ingredients:
For the aubergine sausages:
4 slender aubergines
6 tbsp olive oil
1 tsp ground fennel
½ tsp oregano
½ tsp paprika
½ tsp garlic powder
¼ tsp marjoram
1½ tsp salt
Extras:

2 tomatoes
2 shallots
4 hot dog buns
4 tsp mustard
method:
Peel the aubergines and combine them with the other ingredients for the sausages in a food storage bag. Vacuum-seal the bag and marinate the aubergines overnight in the fridge.
Sear the sausages over direct heat for 4-5 minutes each side, then finish cooking them over indirect heat with the lid closed for another 10 minutes.
Dice the tomatoes and cut the shallots into fine rings.
Cut open the buns and warm them over indirect heat for two minutes.
Fill each bun with one sausage, tomato and shallot, and top with mustard.
Print Recipe
grubstreet.co.uk/product-category/food-wine/vegetarian-vegan-and-raw/
Did you make this recipe?
Share your creations by tagging @livegreenandgood on Instagram with the hashtag #livegreenandgood