3 Easy Steps to Silky-Smooth Skin
Make your own body butters quickly and easily with expert advice from Dr Lesley Phillips...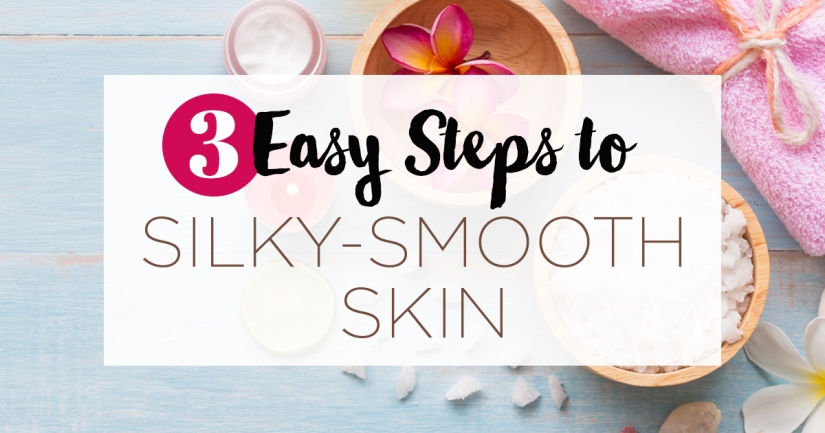 The term body butter calls to mind aromatic florals and exotic fruits, but did you know that traditional body butters are made only from vegetable oils? These natural blends are in fact one of the best ways to nourish and hydrate your skin, and they contain plenty of other benefits, such as antioxidants, nutrients and even some SPF protection.

Different body butters will have varying properties, which are best suited to specific skin types. Whether you have skin that's dry, oily or anything in-between, there's a body butter for you. Here are a few things to look out for…

1 Make sure the oils used are high-quality. Look for words like 'unrefined', 'crude' or 'cold-pressed' on the label, as these mean that the oil was extracted using natural methods rather than using heat, which may have destroyed essential nutrients.
2 Remember, body butters are concentrated natural fats ̶ so a little goes a long way. Before applying it to your skin, gently warm the butter in your hands, then carefully rub it in and wait a few minutes for the oil to absorb.
3 When stored in airtight, moisture-free containers, most body butters will last for a year or more. No chemical preservatives are required because body butters aren't made with water, although the addition of a little extra antioxidant, such as vitamin E, can help to extend shelf life.

TRY IT YOURSELF

This is a marvellously simple and effective recipe for an oil-based body butter, which is easily absorbed with minimal greasiness. Orange essential oil is specified, but you can choose any fragrance you wish. The recipe makes enough to fill a 200ml jar or four 50ml jars.

Ingredients:
40g cocoa butter
40g shea butter
40g apricot butter
80g sweet almond oil
5ml wheat germ oil
2ml orange essential oil

1 Place the cocoa butter, shea butter and apricot butter into a pan and gently heat until melted. Continue warming for a few minutes (this helps to minimise graininess in the final product), stirring constantly.
2 Pour the mixture into a bowl and add the sweet almond oil and wheat germ oil. Mix well, then leave to cool. To speed things up, you may wish to put the bowl into a fridge.
3 Once the product has cooled to a soft, semi-solid consistency, add your essential oil or fragrance, and using an electric whisk, whisk the oil until it looks like whipped cream. Spoon into suitable containers and allow to set for 24 hours.

Dr Lesley Phillips is the co-founder of The Soap Kitchen, which sells a range of natural ingredients that can be used to make cosmetics, skincare products and candles. Find out more at thesoapkitchen.co.uk
More from Cruelty Free Beauty