Vegan Aquafaba Pavlovas
Serves: 6
Ready in: 60 mins +
Baking with the liquid from a tin of chickpeas may sound strange, but trust us on this one! Known as aquafaba, the drained liquid works wonders in meringue recipes, whipping up to form stiff peaks just like egg whites. Use the magical ingredient to make delicious individual vegan meringues that are ideal for serving at dinner parties, summer gatherings or just as a family treat on weekends.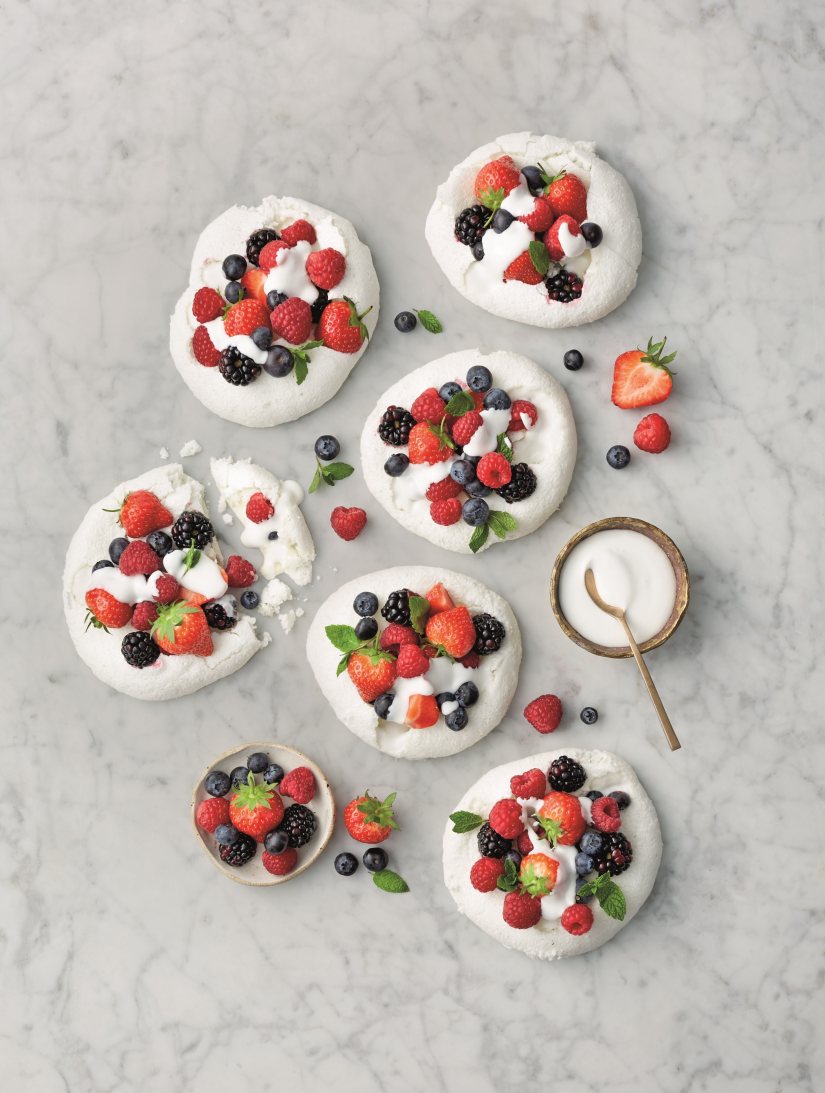 Ingredients:
1 x 400g tin chickpeas
100g caster sugar
¼ tsp cream of tartar
1 x 400g tin coconut milk (place in the fridge overnight, if possible)
15g icing sugar
½ tsp vanilla essence
300g fresh berries (or frozen berries, thawed)
method:
Pre-heat the oven to 110C/230F/Gas ¼. Drain the water from the chickpeas (this is the aquafaba), put the liquid in a clean bowl, and add the cream of tartar – don't forget to save the chickpeas for another recipe!
Using an electric beater, whisk the aquafaba until it starts to get frothy and a little thicker. Very slowly, add in the caster sugar, whisking as you add. This will take longer to do than a normal meringue; about 10 minutes.
Line a baking tray with some non-stick baking paper. Divide the meringue mixture into six rounds on the tray. Cook in the oven for about two hours, 30 minutes, until slightly coloured and crisp.
Carefully open the coconut milk – don't shake the tin – and take out the thick cream, discarding the liquid (or save it for another recipe). In a chilled bowl, whisk the cream with the icing sugar and vanilla essence – it should be the consistency of thick single cream.
Serve the meringues with the berries and the coconut cream to spoon over.
Print Recipe
Did you make this recipe?
Share your creations by tagging @livegreenandgood on Instagram with the hashtag #livegreenandgood