The perfect weekday snack: gut-loving savoury granola bars
Serves: 12
Ready in: Under 15 Mins
This brilliant gluten-free recipe from Bio&Me puts a savoury twist on the traditional granola bar - and is delicious! Enjoy it as a mid-morning snack.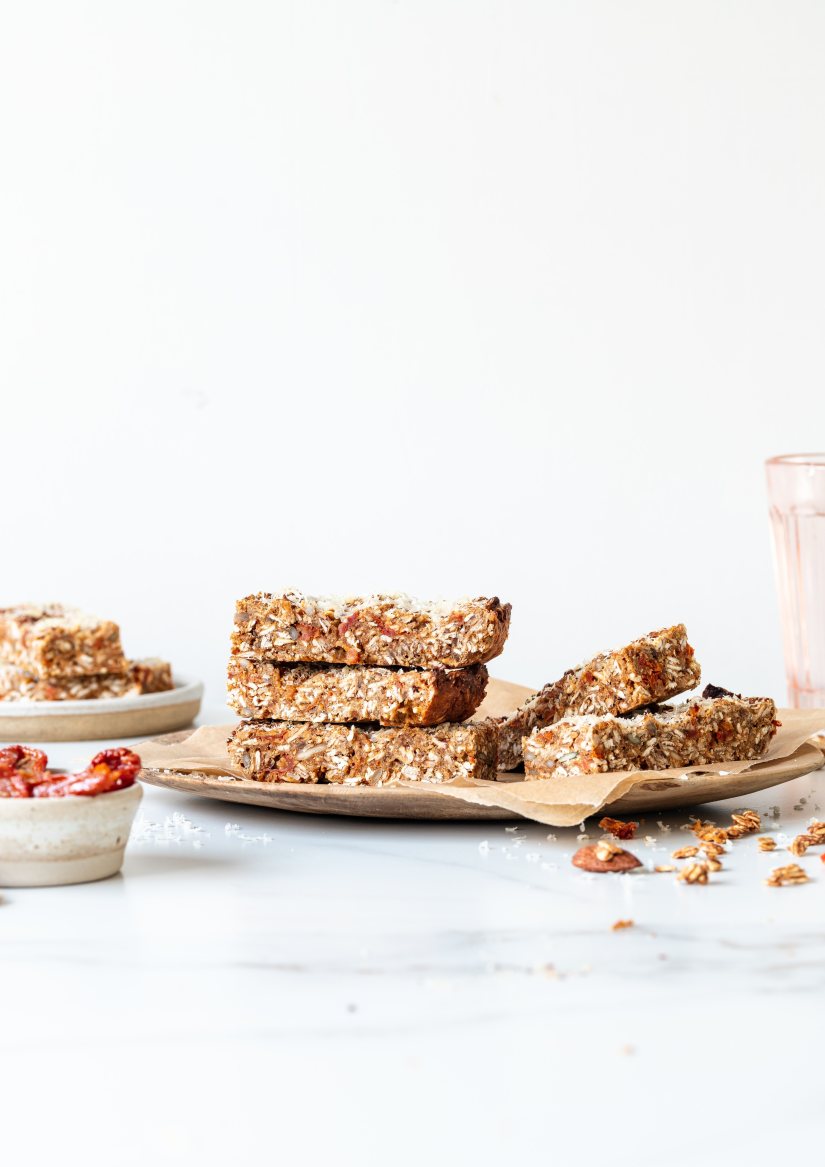 Ingredients:
300g granola (such as Bio&Me Cashew & Almond Granola)
80g gluten-free brown flour or oat/buckwheat/almond flour
50g finely grated vegetarian parmesan alternative, plus 2 tbsp to top
100g chopped sundried tomatoes in olive oil
½ tsp garlic powder
½ tsp oregano
¼ tsp cayenne pepper
½ tsp sea salt
½ tsp fresh ground black pepper
3 organic eggs
2 tbsp olive oil from the jar of sundried tomatoes
method:
Pre-heat the oven to 180°C f and line an approx. 8x10 baking dish with parchment.
In a large bowl, combine all the ingredients thoroughly minus the extra cheese to top.
Empty into the prepared dish and smooth down. Sprinkle with a little extra cheese and bake for about 20 minutes.
Allow to cool completely before cutting into bars. Store in an airtight container.
Print Recipe
bioandme.co.uk/
Did you make this recipe?
Share your creations by tagging @livegreenandgood on Instagram with the hashtag #livegreenandgood