Aine Carlin's Stuffed Poached Peppers with Indian Flavoured Grains
Serves: 2
Cost Cutting Eco Friendly Quick Make Vegan Friendly
This is the perfect Meat-free Monday idea with lots of flavour.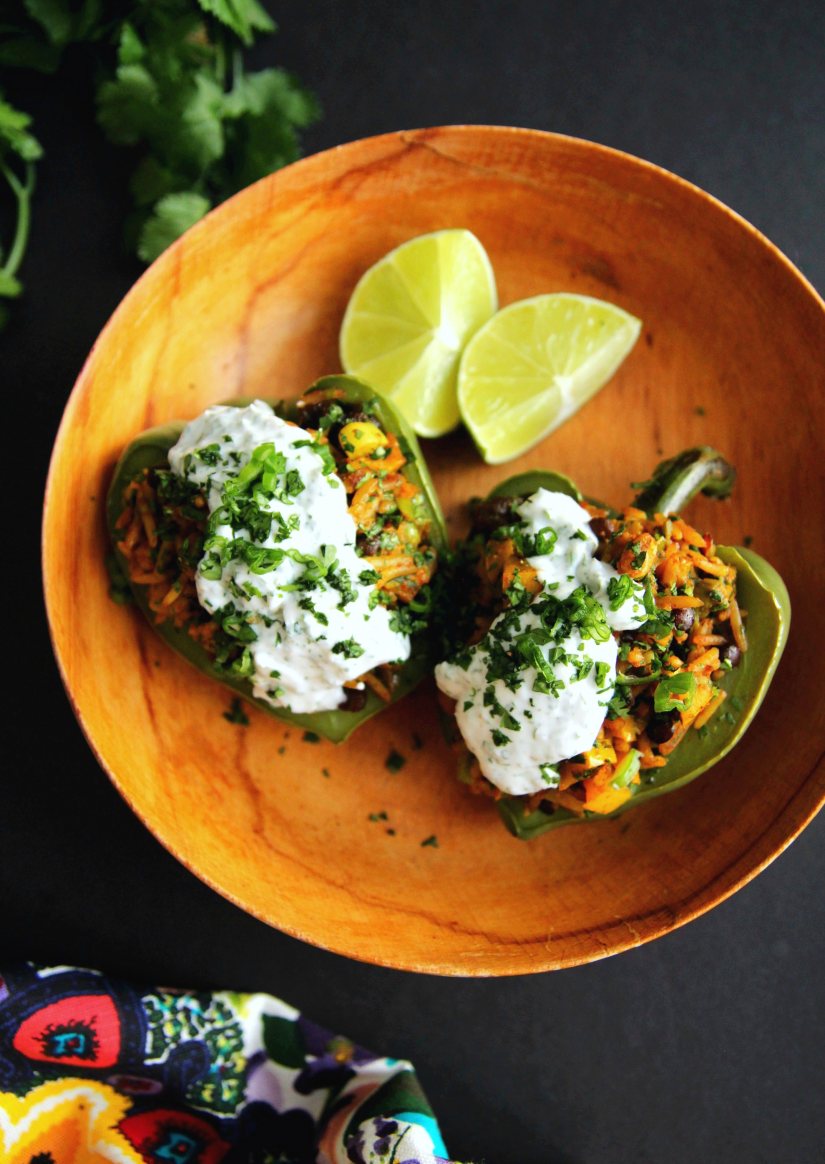 Ingredients:
1 green pepper
1 spring onion
½ yellow pepper
½ tsp cumin
½ tsp turmeric
¼ tsp ground coriander
1 x 125g Merchant Gourmet Indian Flavoured Grains
juice of ½ lime
handful of raisins
10g fresh coriander
For the coconut and mint dressing:
3 tbsp coconut cream
20g fresh mint, finely chopped
juice of ½ lime
salt
method:
Bring a large pan of water to the boil. Half the pepper and remove any membrane and seeds. Add to pan and gently poach for 10-12 minutes or until just soft.
Heat a tablespoon of coconut oil in a pan. Finely dice the spring onion and yellow pepper and add to pan. Season and saute for several minutes until they begin to soften before adding the cumin, turmeric and coriander. Stir to combine and gently fry until the aromas begin to exude.
Tumble in the Indian-flavoured grains and squeeze over a little lime juice and an additional splash of water. Heat through for a minute or two before stirring through the raisins and roughly chopped coriander.
Remove the pepper halves from the pan and divide the mixture evenly between the two.
Whisk the dressing ingredients together until combined and spoon over the top of each pepper. Garnish with chopped coriander and spring onion before serving.
Print Recipe
www.merchant-gourmet.com
Did you make this recipe?
Share your creations by tagging @livegreenandgood on Instagram with the hashtag #livegreenandgood