Potato and Pea Salad with Lemon Yoghurt Dressing
Serves: 4
Ready in: 15 to 30 mins
So easy - and this cheating herby lemon sauce is great for pasta salad too!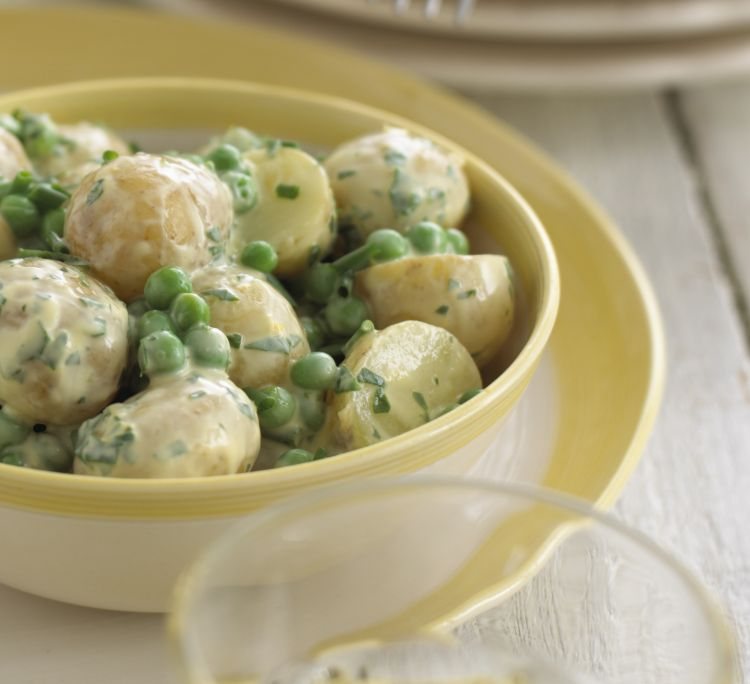 Ingredients:
500g small new potatoes, scrubbed
150g frozen petit pois, thawed
150ml Onken Sicilian Lemon yoghurt
1 tsp Dijon mustard
1 tbsp chopped parsley
1 tbsp chopped chives

method:
Boil the potatoes in salted water for 12-15 minutes until tender. Drain, cool and cut in half. Mix with the peas.
Whisk the yoghurt with the mustard and herbs and fold into the potato salad.
Print Recipe
www.onken.co.uk
Did you make this recipe?
Share your creations by tagging @livegreenandgood on Instagram with the hashtag #livegreenandgood