Plum and Chocolate Crumble Tarte
Serves: 10
Ready in: 30 to 60 mins
This is seriously comforting. It's the perfect dessert for an autumnal day!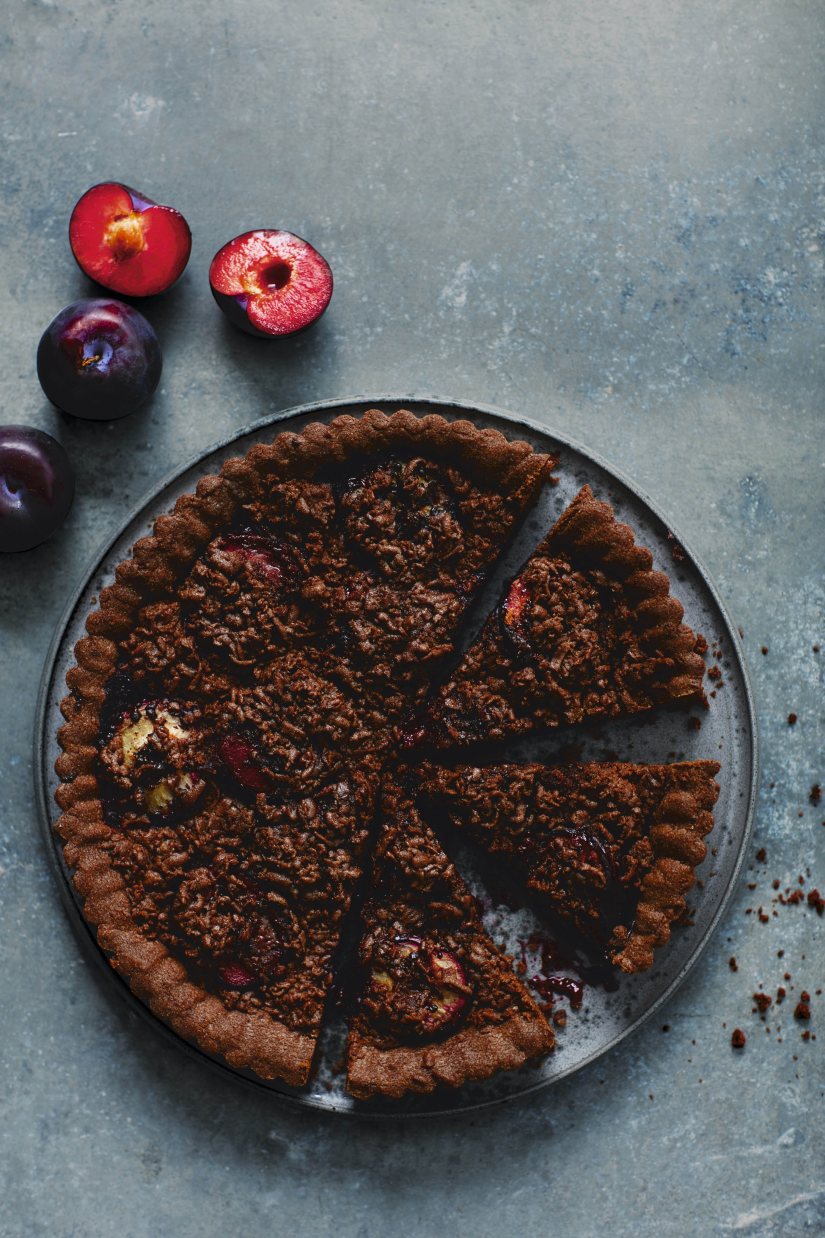 Ingredients:
250g unsalted butter
125g caster sugar
125g light brown soft sugar
2 free-range egg yolks
300g plain flour
3 tbsp cocoa powder
1 tsp baking powder
400g plums, halved and stoned
60g dark chocolate, coarsely grated
method:
Place the butter and sugars in a bowl and whisk with a handheld electric whisk for 2-3 minutes until creamy, then beat in the egg yolks, one at a time.
Add the flour, cocoa and baking powder and stir in until the mixture starts to form a dough. Tip onto a lightly floured surface and knead until smooth. Divide into 2/3 for the bottom of the tarte and 1/3 for the top. Wrap the dough in clingfilm, chill the larger piece for 30 minutes and place the other piece in the freezer.
Preheat the oven to 160C/320F/Gas 3. Grease a 25cm loose-bottomed tart tin then place on a baking tray. Roll out the chilled pastry into a 30cm round on a lightly floured surface and use to line the prepared tin. Place the plums cut-side up on the pastry and sprinkle over the grated chocolate.
Coarsely grate the frozen pastry over the plums. Bake for 50-60 minutes until the topping is crisp and the plums are tender. Cool for 30 minutes before removing from the tin. Slice and serve warm with cream.
Print Recipe
www.waitrose.com/recipes
Did you make this recipe?
Share your creations by tagging @livegreenandgood on Instagram with the hashtag #livegreenandgood