Pea and Roasted Garlic Soup
Serves: 4
Ready in: 30 to 60 mins
Know your nutrients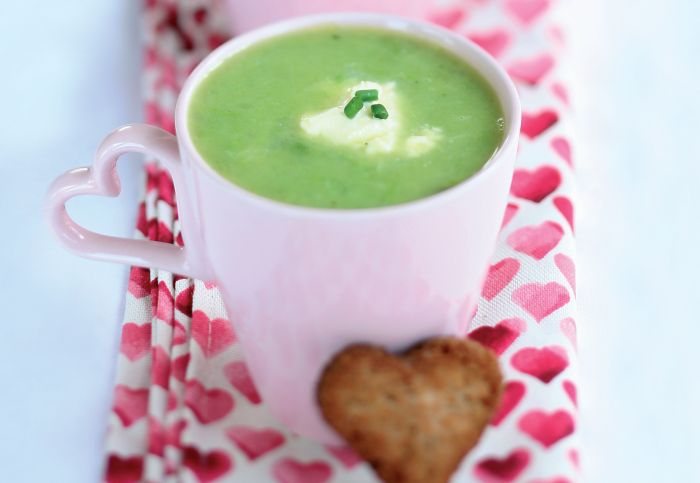 Ingredients:
1kg frozen peas
4 entire bulbs of garlic
50g butter
1 tbsp olive oil
1 lt good vegetable stock
2 onions, peeled and roughly chopped
sea salt and freshly ground black pepper to taste
method:
Wrap the unpeeled garlic in foil and roast 180C/350F/Gas 4 for 40 minutes or until soft. Fry the onion in butter and oil for approx three minutes until softened.
Add the frozen peas to the pan and coat in the oil and butter mixture. Add the vegetable stock and bring to the boil, then reduce the heat and simmer for five minutes.
Bring the garlic out of the oven and leave to cool for around five minutes, then cut the top off each bulb and squeeze the soft, roasted garlic out into the pea soup. Purée roughly with a hand blender. Serve in mugs with dollops of crème fraîche and chopped chives to garnish.
Print Recipe
www.peas.org
Did you make this recipe?
Share your creations by tagging @livegreenandgood on Instagram with the hashtag #livegreenandgood