Parsi Scrambled Eggs (Akoori)
Serves: 4
Ready in: Under 15 Mins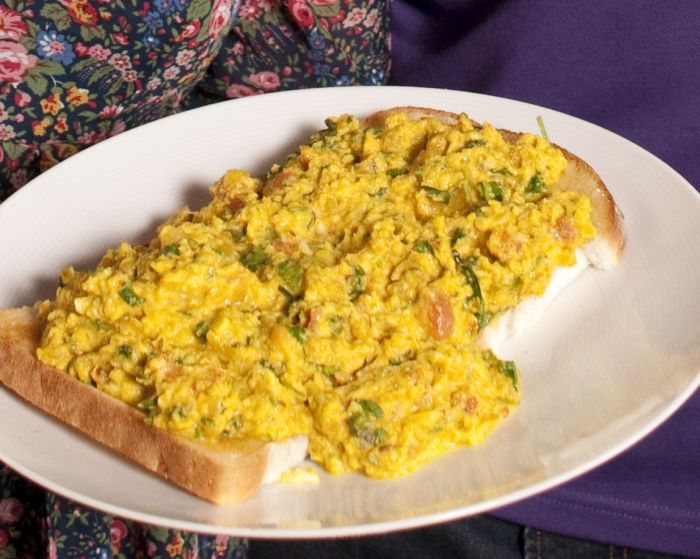 Ingredients:
6 large free-range eggs

a small dash of milk

1⁄2 tsp cumin seeds

2 tbsp butter

1 small onion, finely chopped

1 fresh chilli (depending on how hot you like) de-seeded and chopped

1⁄2 tsp finely grated fresh garlic

a pinch each of chilli powder and turmeric

1 handful coriander, chopped

1 ripe tomato, diced

sea salt
method:
Heat a frying pan with a little butter. Add the onion and fry for a couple of minutes until almost golden brown. Then add the garlic, cumin and chillies. Meanwhile beat the eggs with the milk and a little seasoning.
Add the turmeric, chilli powder and tomato to the pan and fry for a further minute or two until the tomato starts to break down. Add in the egg mixture.
Turn to a low to medium heat to cook – you want a nice creamy texture so don't stir vigorously. When almost ready add in the coriander leaves and give a stir.
Toast some bread, whatever kind you like and butter generously. Serve the eggs on the buttered toast.
Print Recipe
www.ninawadia.com
Did you make this recipe?
Share your creations by tagging @livegreenandgood on Instagram with the hashtag #livegreenandgood