Mushroom Medley
Serves: 4
Ready in: 60 mins +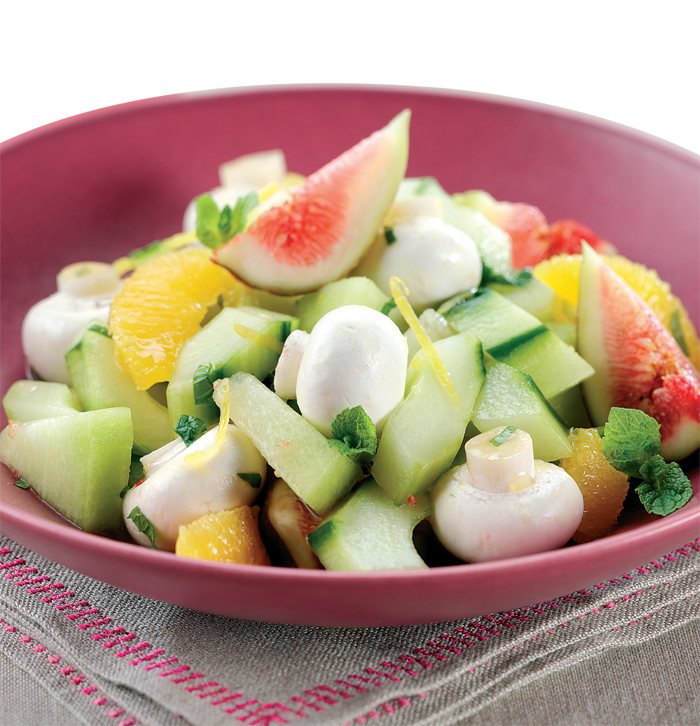 Ingredients:
150g packet baby button mushrooms
3 oranges
1/2 lemon
1/2 cucumber, peeled, deseeded and chopped into cubes
1/2 galia melon, deseeded and chopped
2 figs, each cut into eight wedges
2 sprigs mint, chopped
method:
Rinse and drain the fruit and vegetables. Put the mushrooms into a large bowl. Peel one orange, remove pith and cut out the orange segments. Stir into the mushrooms.
Grate the remaining oranges and lemon and squeeze out juice, then add to the mushrooms. Stir in the prepared cucumber, melon, figs and mint sprigs.
Cover the bowl with cling film and refrigerate for two hours. This recipe keeps in the fridge for up to three days making it a great one for lazy weeks.
Print Recipe
www.mushroom-uk.com
Did you make this recipe?
Share your creations by tagging @livegreenandgood on Instagram with the hashtag #livegreenandgood