Masala Potatoes with Cumin and Tomatoes
Serves: 4
Ready in: 15 to 30 mins
Cost Cutting Eco Friendly Gluten Free‏ Quick Make Vegan Friendly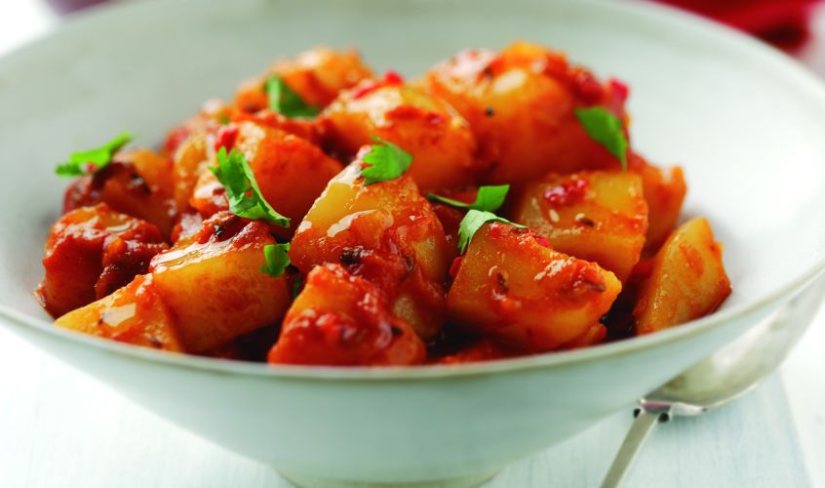 Ingredients:
350g waxy potatoes
1 tbsp oil
1 tsp cumin seeds
1 tsp ground coriander
1 onion, chopped
1 red chilli, finely chopped
400g can chopped tomatoes
2 tbsp fresh coriander, chopped
method:
Cut the potatoes into 2cm cubes. Heat the oil in a large saucepan and fry the cumin and ground coriander for one minute, stir in the onion and fry for five minutes. Add the chilli and potatoes, season well.
Pour in 200ml water, cover and cook for eight minutes. Add the tomatoes and cook uncovered for a further 5-7 minutes or until tender.
Stir in the fresh coriander just before serving.
Print Recipe
www.lovepotatoes.co.uk
Did you make this recipe?
Share your creations by tagging @livegreenandgood on Instagram with the hashtag #livegreenandgood