Honeyed Fig and Blue Cheese Naan
Serves: 2
Ready in: Under 15 Mins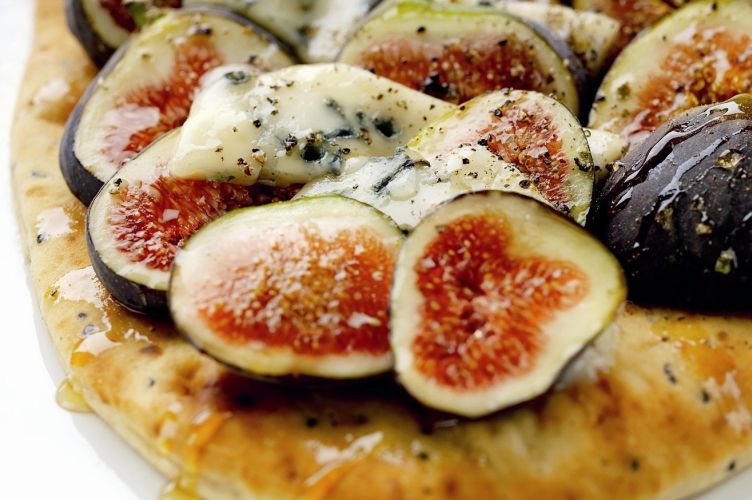 Ingredients:
2 Mission Naan breads
8 sliced figs
130g sliced vegetarian soft blue cheese
4 tbsp honey
cracked pepper
method:
Preheat the oven to 200C/400F/Gas 6.
Bake two Mission Naan breads for 5-6 minutes until they become slightly crisp. Top with eight sliced ripe figs and sliced vegetarian soft blue cheese. Drizzle over 4 tbsp honey and sprinkle with cracked pepper.
Put back into the oven briefly to allow the cheese to soften but not melt. Serve warm, cut into wedges.
Print Recipe
www.missionfoods.eu
Did you make this recipe?
Share your creations by tagging @livegreenandgood on Instagram with the hashtag #livegreenandgood