Egg Pittas
Serves: 2
Ready in: Under 15 Mins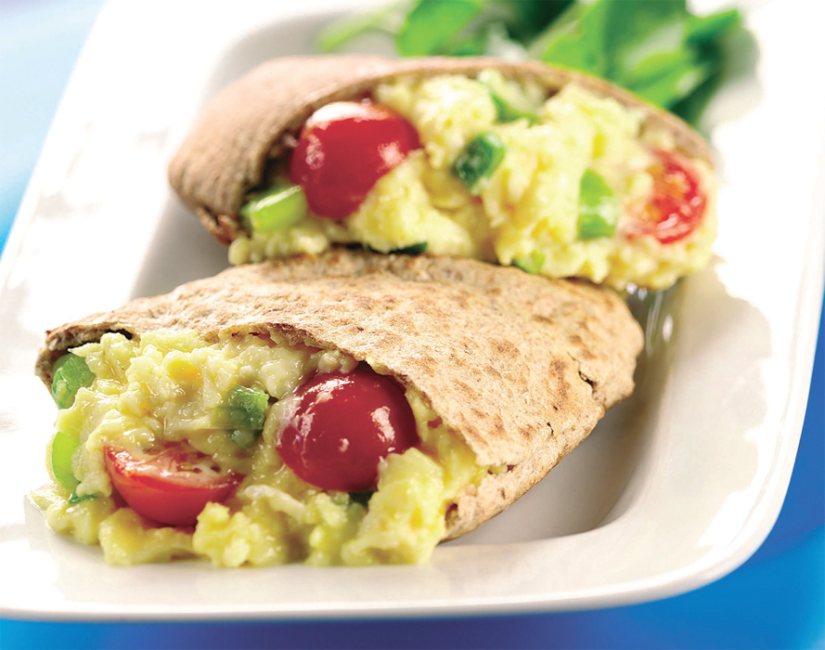 Ingredients:
vegetable oil
spring onions
100g cherry tomatoes
4 free-range eggs
pepper
2 wholemeal pittas
method:
Heat 1 tbsp of vegetable oil in a non-stick pan, add two sliced spring onions and 100g halved cherry tomatoes, and fry for 1 minute. Beat four large Lion Quality free-range eggs with salt and freshly ground black pepper.
Pour the eggs into the pan, cook over a gentle heat for three minutes, stirring until scrambled, then set aside.
Cut two toasted wholemeal pittas in half, crosswise, and open to make pockets. Spoon in the egg mixture and serve warm. (Makes two whole pittas or four snack-size pockets.)
Print Recipe
www.britegg.co.uk
Did you make this recipe?
Share your creations by tagging @livegreenandgood on Instagram with the hashtag #livegreenandgood