Coffee Granita
Serves: 2
Ready in: Under 15 Mins
Cost Cutting Eco Friendly Freezes Well Gluten Free‏ Quick Make Vegan Friendly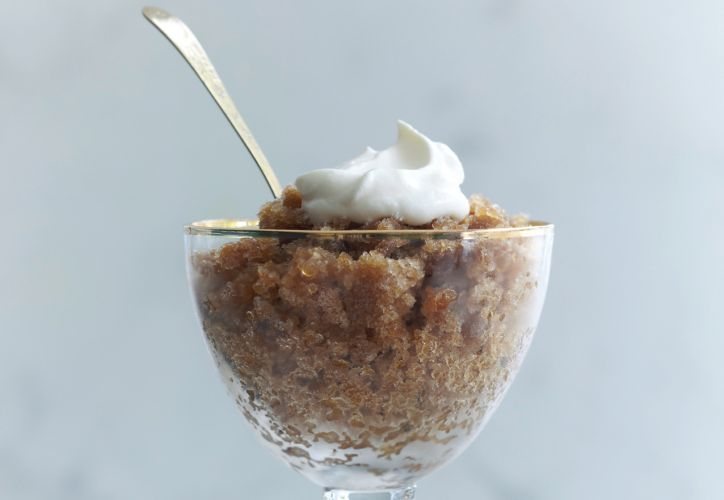 Ingredients:
2 cups strong Douwe Egberts Roast & Ground coffee (Cafetiere Blend)
5 tbsp maple syrup
1 tsp vanilla essence
1 tsp Valencia orange extract
100ml whipping cream
method:
Brew the coffee and leave to cool. Once cooled, mix in the maple syrup and vanilla essence.
Pour the coffee into two ice cube trays and freeze, ideally overnight.
When you are ready to serve your granita, simply pop the coffee ice cubes into a food processor and blend until you achieve the consistency of snow.
Using an electric hand whisk, whip the cream with the Valencia orange extract until it forms peaks.
Spoon the granita into glasses and top with a dollop of whipped cream.
Print Recipe
Did you make this recipe?
Share your creations by tagging @livegreenandgood on Instagram with the hashtag #livegreenandgood