Coconut Rice Pudding with Exotic Fruits
Serves: 4
Ready in: Under 15 Mins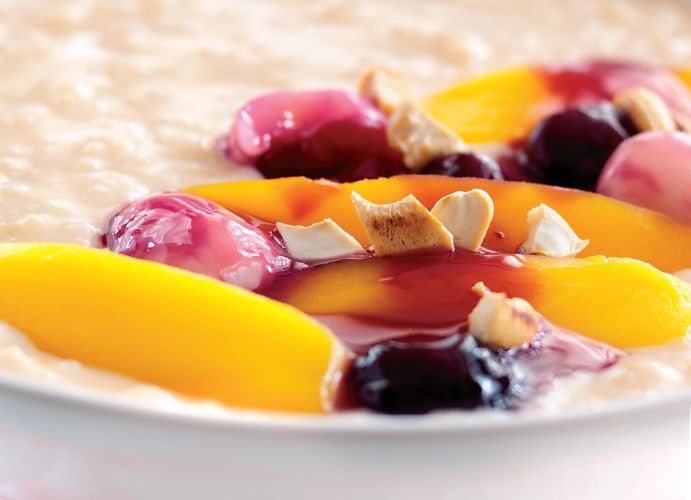 Ingredients:
3 tbsp cashew nuts
425g can low-fat rice pudding
4 tbsp coconut milk
425g can mango slices
411g can lychees
425g can black cherries
method:
Heat a frying pan and dry roast the cashew nuts until golden brown. When they're cool enough to handle, roughly chop the nuts.
Empty the rice pudding into a saucepan, add the coconut milk and heat gently until combined.
Drain the mango, lychees and black cherries, reserving the juice. Pour the juice into a saucepan and heat gently. Simmer for five minutes until slightly reduced.
Spoon the rice pudding into a bowl alongside the fruit drizzled with the juices. Scatter a few cashew nuts onto the fruit to serve.
Print Recipe
www.cannedfood.co.uk
Did you make this recipe?
Share your creations by tagging @livegreenandgood on Instagram with the hashtag #livegreenandgood