Classic Spaghetti with Broccoli Florets
Serves: 8
Ready in: Under 15 Mins
Looking for quick and easy dinner recipes that use minimal ingredients? This delicious pasta dish uses just 5 ingredients, which you may already have in your cupboard!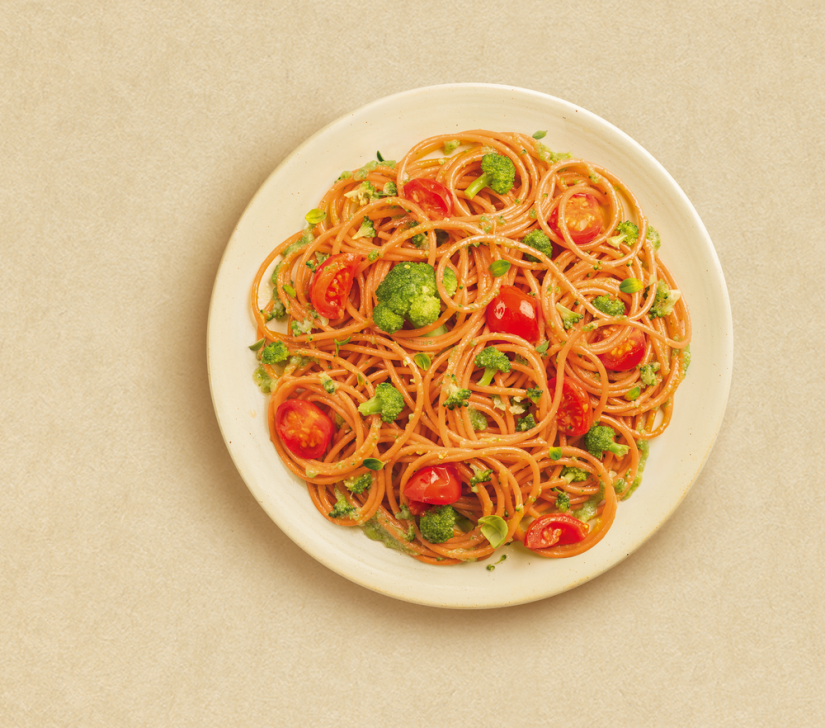 Ingredients:
1 box Barilla® Spaghetti
1 jar Barilla® Traditional Sauce
300g broccoli florets, cut into small pieces
2 tbsp extra virgin olive oil
50g vegetarian Parmesan-style cheese, shredded
method:
Bring a large pot of water to the boil, and cook the pasta according to the packet instructions. Add the broccoli to the pasta two minutes before draining.
Meanwhile, in a large skillet, heat the sauce.
Drain the pasta and broccoli, and combine them with the sauce.
Drizzle with extra virgin olive oil and top with cheese, to serve.
Print Recipe
www.barilla.com/en-gb
Did you make this recipe?
Share your creations by tagging @livegreenandgood on Instagram with the hashtag #livegreenandgood