Chillies Relleno
Serves: 4
Ready in: 15 to 30 mins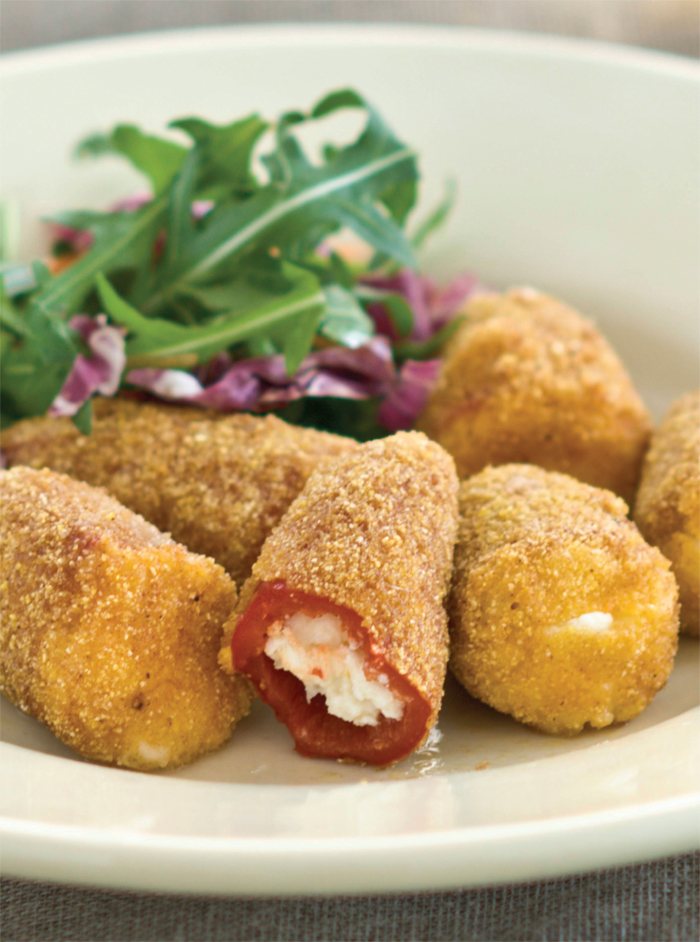 Ingredients:
2 jars of Roquito Chilli Peppers, drained
1 ball vegetarian mozzarella, drained and finely chopped
50g vegetarian feta cheese, crumbled
salt and pepper
1 free-range egg, whisked
150g Merchant Gourmet Polenta
30g vegetarian Parmesan-style cheese
pinch of smoked paprika
100ml olive oil
method:
Lay the peppers on a chopping board and dry them all as well as you can. Mix together the mozzarella, feta and salt and pepper, then fill each of the peppers up to the brim with around 1 tsp of the cheese mixture each.
Mix the polenta, Parmesan-style cheese and smoked paprika and pour onto a plate. Dip each filled pepper into the egg mixture then coat in the polenta and lay on a plate. Repeat the process for all the peppers.
Heat the oil in a deep frying pan. When the oil is fairly hot, add the peppers to the oil. Fry for five minutes, turning regularly to make sure they brown all over. Remove from the pan and drain on kitchen paper. Serve hot but be careful, as the middles will be very hot.
Print Recipe
www.merchant-gourmet.com
Did you make this recipe?
Share your creations by tagging @livegreenandgood on Instagram with the hashtag #livegreenandgood