California Walnut Power Balls
Serves: 4
Ready in: Under 15 Mins
Gluten Free‏ Quick Make Vegan Friendly
These vegan power balls are the perfect midday snack, and are super easy to whip up!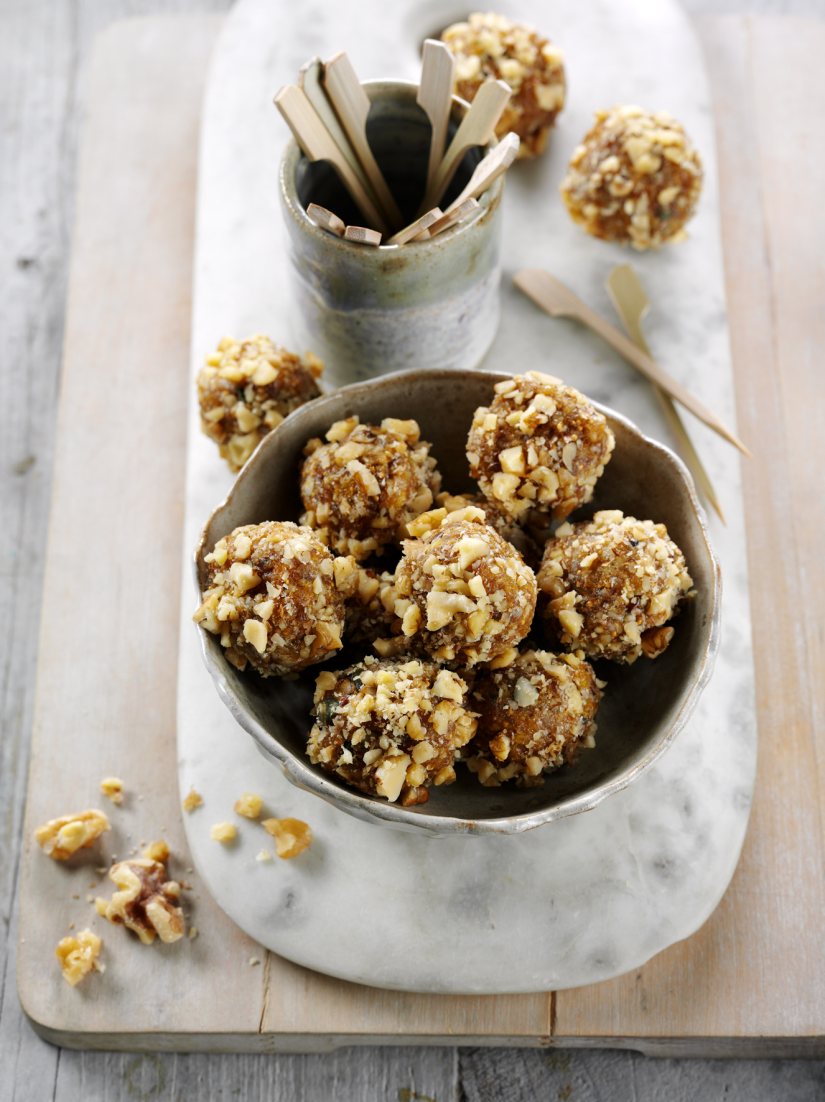 Ingredients:
75g California Walnut Pieces
100g dried apricots
100g dried figs, halved
2 tbsp mixed seeds (20g)
method:
Place 25g of walnuts in a food processor, and blitz until chopped. Transfer the nuts to a plate and set aside.
Place 50g of walnuts in the food processor, along with 20g of mixed seeds, and 100g each of dried apricots and dried figs. Blitz to give a coarse paste.
With damp hands, divide the mixture into 12 and shape into balls, then roll them in chopped walnuts and serve.
Print Recipe
www.californiawalnuts.co.uk
Did you make this recipe?
Share your creations by tagging @livegreenandgood on Instagram with the hashtag #livegreenandgood