British Asparagus and Cheese Brunch Muffins
Serves: 12
Ready in: 30 to 60 mins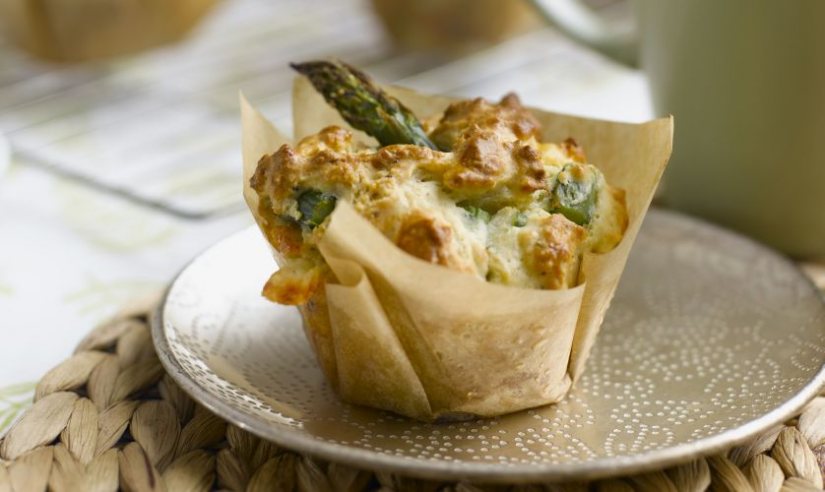 Ingredients:
12 British asparagus spears
400g self-raising flour
200g Joseph Heler Cheshire cheese, cut into small cubes
125g butter
1 small bunch chives, snipped into pieces
150ml milk
100ml plain yoghurt
1 tsp Suffolk Mud English mustard
2 free-range eggs
salt and freshly ground black pepper
method:
Preheat the oven to 200C/400F/Gas 6 and line a 12 hole muffin tin with cases.
Cut the asparagus stems into small pieces, about 1cm in length, leaving the tips a little longer, and blanch in boiling water for a couple of minutes. Drain and refresh under cold running water, separating the tips from the pieces of stem.
In a large bowl, mix the flour with the cheese.
Melt the butter and pour into a jug. Stir through the chives, milk, yoghurt, Suffolk Mud mustard and eggs. Mix well until combined and season generously with salt and pepper.
Gently fold the wet ingredients into the flour and cheese, then stir through the asparagus stems. Be careful not to over mix.
Spoon the mixture evenly between the muffin cases and push an asparagus tip into the middle of each. Bake in the oven from 25-30 minutes until golden. Best enjoyed hot and buttery!
Print Recipe
www.british-asparagus.co.uk
Did you make this recipe?
Share your creations by tagging @livegreenandgood on Instagram with the hashtag #livegreenandgood