Blueberry bread and butter pudding
Serves: 4
Ready in: 60 mins +
Easy and comforting, this classic British dessert uses lemon curd and blueberries for a tasty twist.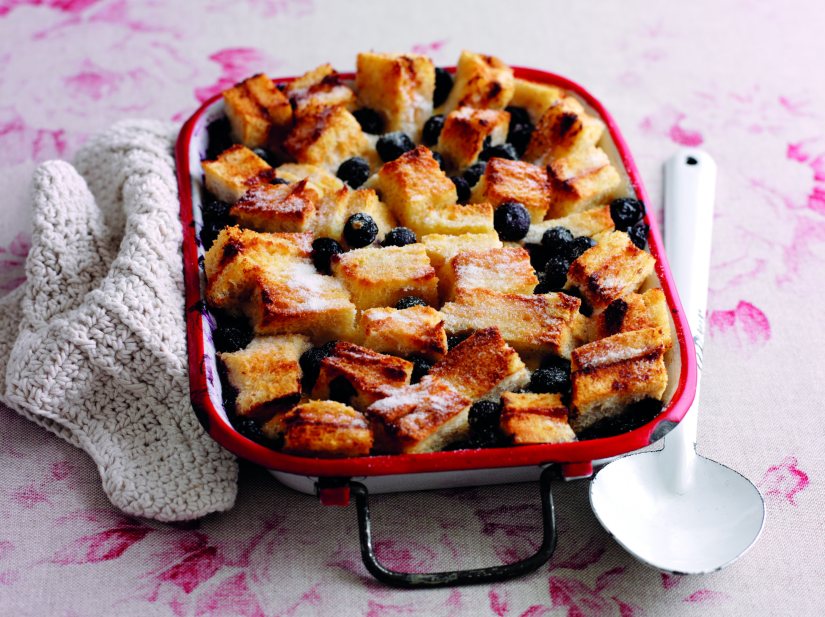 Ingredients:
8 slices white bread
4 tbsp lemon curd
150g blueberries
3 free-range eggs
150ml milk
150ml double cream
50g caster sugar, plus a little extra for sprinkling
25g butter, melted
method:
Preheat the oven to 180C/350F/Gas 4. Spread half of the bread slices with lemon curd, then cover with the remaining slices. Trim off the crusts then cut each sandwich into eight cubes. Add these to a buttered, shallow ovenproof dish that is about 1.2 litres, and scatter with the blueberries.
Whisk the eggs, milk and cream with the sugar, then pour over the bread and leave to soak for 20 minutes.
Drizzle with the melted butter and sprinkle with a little extra sugar. Bake in the preheated oven for 30-35 minutes, until the bread is golden and the custard just set. Scoop into bowls and serve warm with a drizzle of cream.
Print Recipe
www.lovefreshberries.co.uk/home
Did you make this recipe?
Share your creations by tagging @livegreenandgood on Instagram with the hashtag #livegreenandgood