Black Olive Pâté with Bruschetta
Serves: 4
Ready in: Under 15 Mins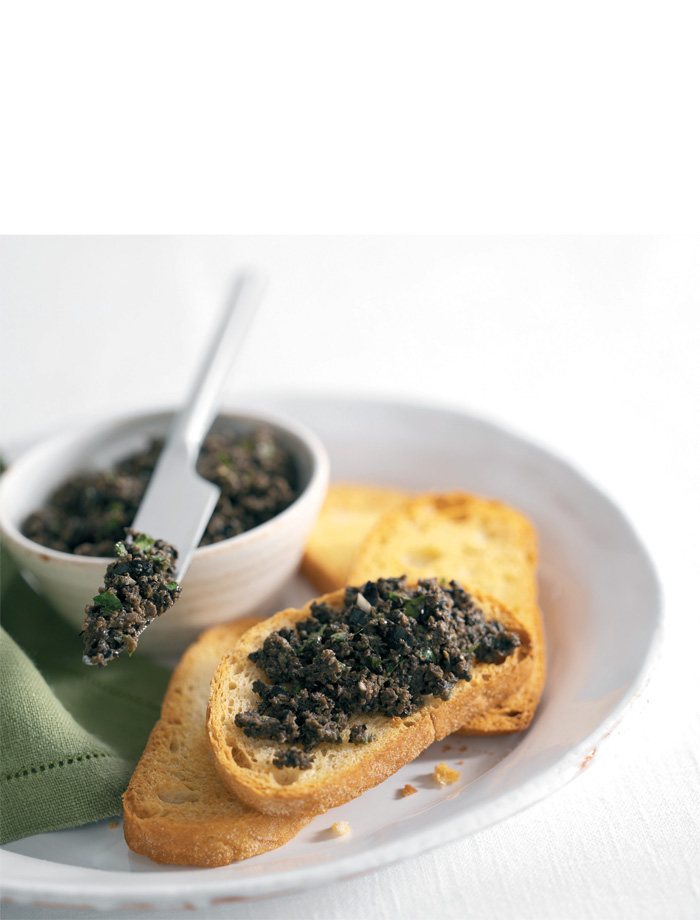 Ingredients:
[hd]for the pâté[/hd]
200g pitted black olives
1 garlic clove, crushed
6-7 capers, drained
5 tbsp Filippo Berio Extra Virgin Olive Oil
3 tbsp chopped fresh flat leaf parsley
salt and freshly ground black pepper
[hd]for the bruschetta[/hd]
loaf of ciabatta bread
6 tbsp more olive oil
1/2 garlic clove
method:
Place 5 tbsp of the olive oil plus the rest of the pâté ingredients together in a food processor and whizz until it is almost smooth. Taste and adjust the seasoning as necessary. Spoon into a small bowl.
To make the bruschetta, lay 12 thin slices of the ciabatta bread in a single layer on a baking sheet. Drizzle over 6 tbsp Filippo Berio Extra Virgin Olive Oil and bake at 200C/400F/Gas 6 for about five minutes, turning once until golden on both sides. Rub the garlic clove all over the crisp bread and serve warm with the pâté.
Print Recipe
www.filippoberio.co.uk
Did you make this recipe?
Share your creations by tagging @livegreenandgood on Instagram with the hashtag #livegreenandgood