Bean and Wheat Salad
Serves: 2
Ready in: 15 to 30 mins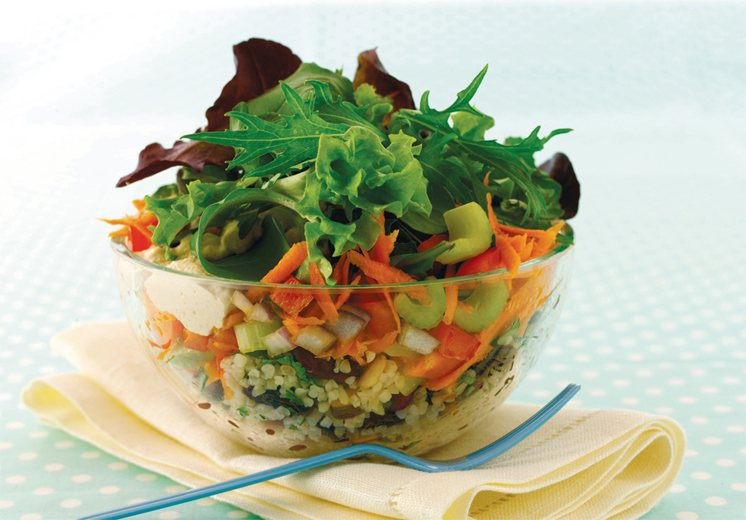 Ingredients:
50g bulghur wheat
25g raisins
2 tbsp chilli or lemon flavoured olive oil
25g pine nuts
75g canned red kidney beans, drained
2 tbsp fresh coriander, chopped
1/2 small red onion, chopped
1/2 small red pepper, deseeded and chopped
2 sticks celery sliced
1 small carrot, peeled and grated
method:
Cook the wheat in boiling salted water for 10 minutes or according to packet instructions until tender. Drain in a sieve.
Heat the olive oil in the pan, add the pine nuts and cook for one minute until toasted. Remove from the heat and mix in the wheat, kidney beans and coriander. Season to taste then divide between two bowls.
Mix together the onion, pepper, celery and carrot and heap on top of the wheat. Divide the houmous between the two bowls, placing it on top of the vegetables.
Finally add a layer of salad leaves on top. Seal and chill the salad bowls until ready to serve. Toss together before serving.
Print Recipe
www.salad-recipes.co.uk
Did you make this recipe?
Share your creations by tagging @livegreenandgood on Instagram with the hashtag #livegreenandgood