Apple, plum and cinnamon skillet pie 
Serves: 8
Delicious, warming and simple to make - it's also great to prepare in advance for a dinner party.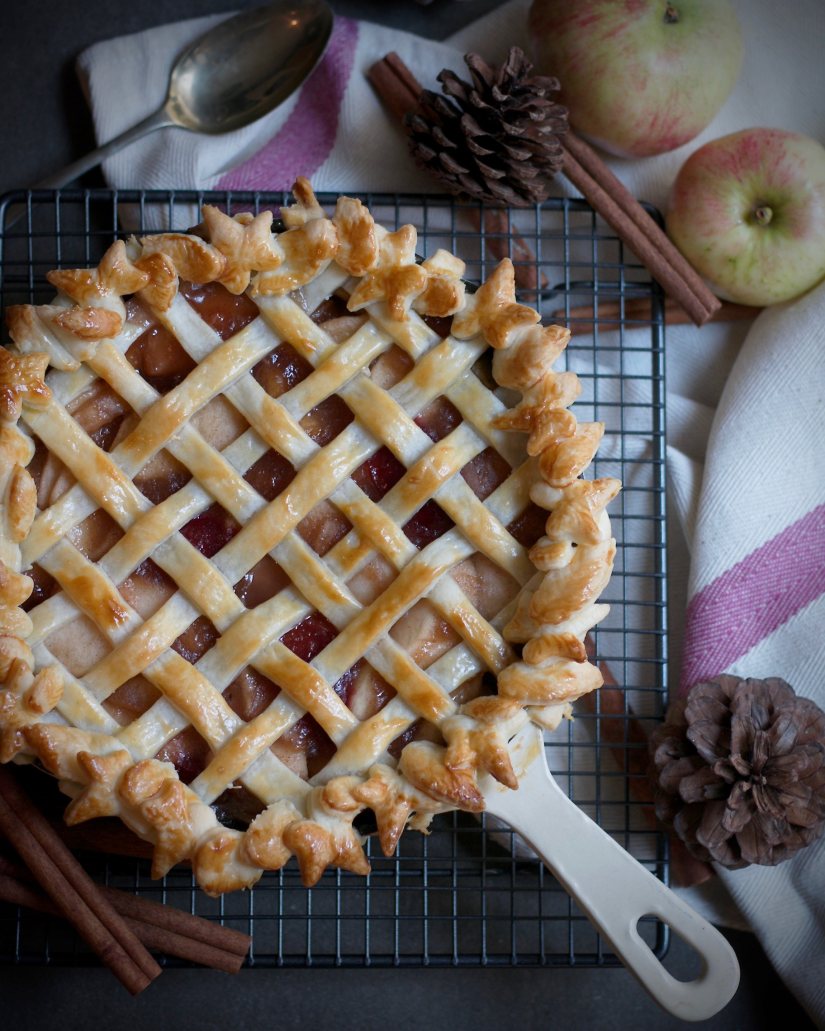 Ingredients:
1 tbsp of unsalted butter
5 large cooking apples, cored and cut into slices
5 plums, stoned and cut into slices
200g of honey
300ml of water
1 tsp of cinnamon powder
1 vanilla pod, split in half
1 sheet of ready rolled shortcrust pastry
1 egg yolk
method:
Preheat the oven to 180C/350F/Gas 4.
In an ovenproof frying pan, fry the apples and plums in the butter over a medium heat. Add in the honey, water, cinnamon and vanilla and turn down to a simmer. Cook for 7-10 minutes or until thick and sticky. Allow to cool fully.
Cut strips of pastry and arrange over the pan in a lattice style, alternating under and over to create a woven effect. Decorate with leaf shaped pastry around the edge.
Brush with egg yolk and bake in the oven for 20-25 minutes or until golden brown. Allow to sit for a few minutes before serving. 
Print Recipe
millycookbook.com/
Did you make this recipe?
Share your creations by tagging @livegreenandgood on Instagram with the hashtag #livegreenandgood