Vegetarian Stuffed Mushrooms
Serves: 4
Ready in: 15 to 30 mins
Cost Cutting Eco Friendly Quick Make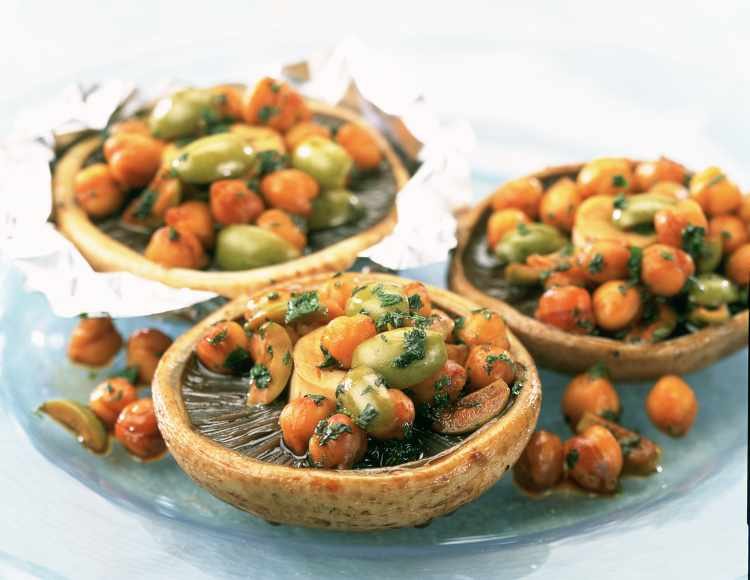 Ingredients:
8 large flat chestnut mushrooms

[hd]For the stuffing[/hd]
3 tbsp soy sauce
1 tbsp clear honey
3 tbsp chopped fresh parsley
400g can chickpeas, drained
16 pitted green olives, quartered

method:
To make stuffing, mix soy sauce, honey and parsley together. Stir in the chickpeas and olives.
Place the mushrooms on large squares of lightly oiled aluminium foil. Divide mixture between the mushrooms, then make loose foil parcels, sealing edges well.
Cook on the barbecue or in a hot oven (190C/375F/Gas 5) for 10-15 minutes.
Print Recipe
www.moretomushrooms.com
Did you make this recipe?
Share your creations by tagging @livegreenandgood on Instagram with the hashtag #livegreenandgood