Rapeseed and Tomato Dressing
Serves: 4
Ready in: Under 15 Mins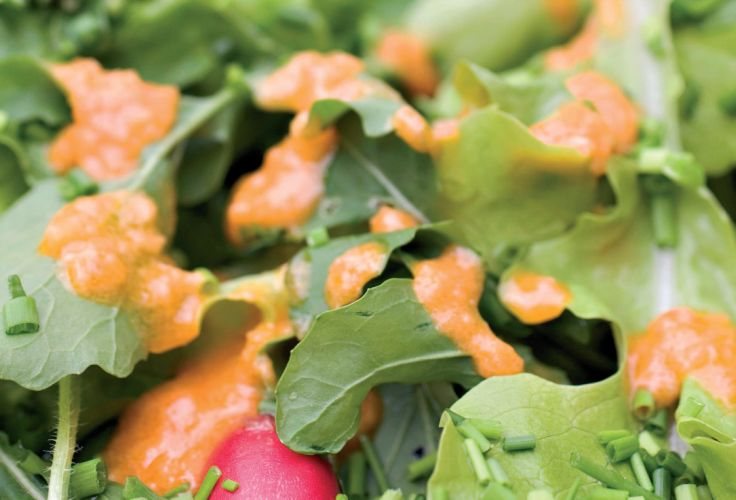 Ingredients:
2 tomatoes 1 small shallot, peeled and finely chopped
3 tbsp Oleifera cold-pressed rapeseed oil
1 tbsp red wine vinegar
1 tsp sugar
1 tsp fresh oregano leaves, chopped
2 tsp wholegrain Dijon mustard (with seeds)
sea salt and black pepper
method:
Peel the tomatoes and cut them up coarsely. Put all the ingredients into a blender on a medium speed and blitz until smooth, then season. The tomato dressing can be stored in a fridge for up to two days.
Print Recipe
www.oleifera.co.uk
Did you make this recipe?
Share your creations by tagging @livegreenandgood on Instagram with the hashtag #livegreenandgood