Jackfruit 'Turkey' Sandwich
Serves: 2
Ready in: 30 to 60 mins
There's nothing better on Boxing Day than leftover Christmas dinner sandwich! This vegan version uses shredded jackfruit, salad veggies and beetroot and horseradish pâté, but you can also combine it with leftover stuffing, roast veggie and your favourite sauce.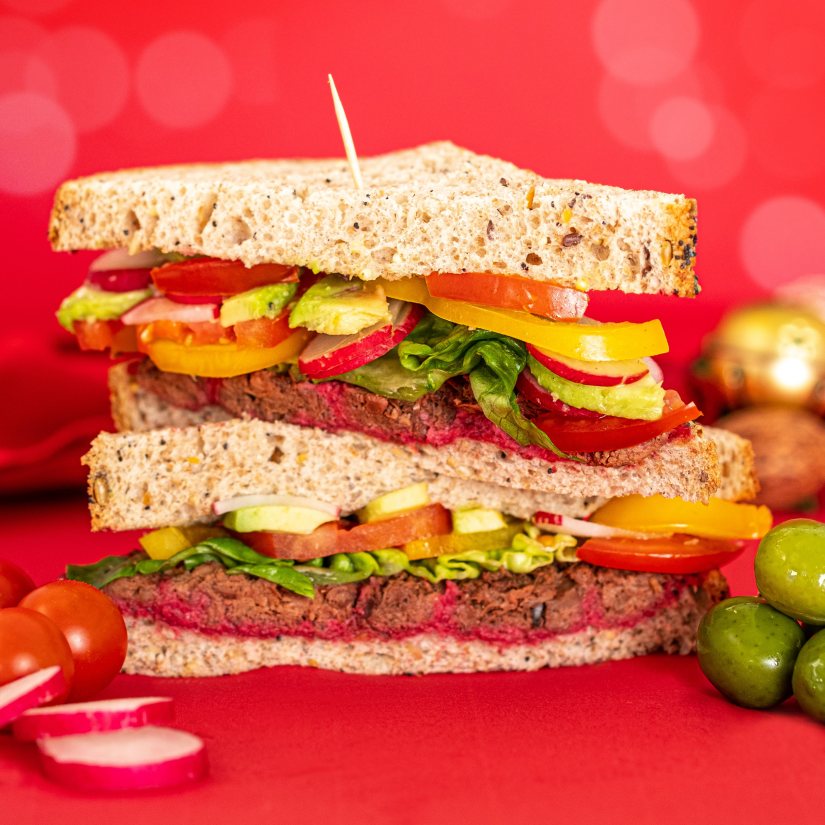 Ingredients:
For the jackfruit:
1 x 200g pack BONSAN Shredded Jackfruit
1 tbsp olive oil
½ tsp salt
½ tsp pepper
½ tsp coconut sugar
1 tsp dried sage
1 tsp onion powder
½ tsp garlic powder
½ tsp dried thyme
For the sandwich:
1 baby gem lettuce
1 tomato, sliced
1 avocado, sliced or mashed
2 tbsp vegan butter, olive oil or ghee
4 slices of brown/granary bread
BONSAN Beetroot & Horseradish Pâté
method:
Pour the olive into a pan until it sizzles. Add the jackfruit, herbs, salt and sugar, and stir together well, until the jackfruit is covered in the flavourings. Cook for 2-3 minutes.
Spread some vegan butter onto the bread, followed by a generous helping of the beetroot pâté, then the jackfruit, tomato, lettuce, and avocado. Top with another slice of bread and enjoy!
Print Recipe
www.bonsan.co.uk/
Did you make this recipe?
Share your creations by tagging @livegreenandgood on Instagram with the hashtag #livegreenandgood